Pediatric emergency room nurse fosters compassion, inclusion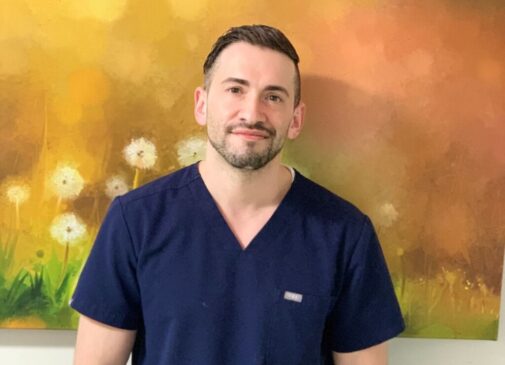 During his first year of college is when Kristian, a pediatric emergency room (ER) nurse at Advocate Children's Hospital, realized nursing was the field he wanted to pursue. Little did he know it would become much more than a job for him – it would become his calling.
A pediatric ER sees kids at their worst moments, and it's impossible to predict what each day will bring. But after Kristian's first shift, there was no turning back.
"I knew right away it was where I belonged," he says.
Kristian strives to be a calming presence for patients and families. He makes sure they feel seen, heard and valued.
"I try to relate to them however I can, which not only helps me connect with them but also distracts them from what's happening. The ER can be scary and stressful. I try to alleviate that," says Kristian.
Kristian is also a champion of diversity, compassion and comradery among his colleagues. As a gay man, Kristian works to ensure others feel seen and supported. He makes a point to celebrate each person's differences by recognizing and complimenting their uniqueness. Kristian, who is also a preceptor, instructor, and charge nurse, likes bringing together teammates from different specialties to improve collaboration. Several years ago, he organized an activity for people in the ER to connect outside of work. What started as a simple softball game has developed into an annual tournament, bringing people together from various departments on both Advocate Children's Hospital campuses. This year, Kristian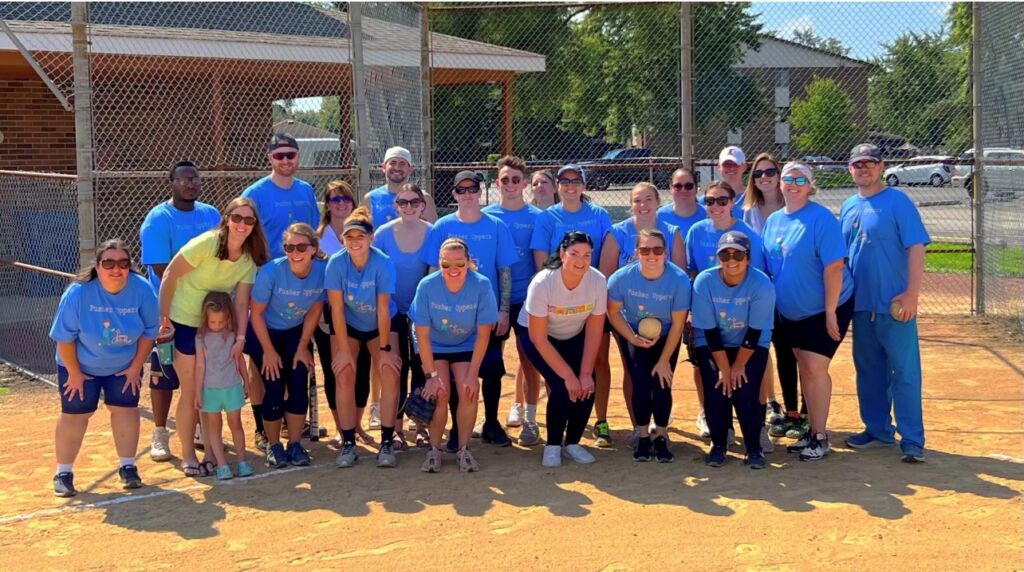 expects more than 200 participants.
"I believe the more people working together, the better. I love that you're getting out and doing something active, and I love the social aspect that we don't always get to tap into. It's important to see each other as humans. Everyone has bad days but if you're friends with your coworkers, you're willing to help one another that much more, which in turn helps our patients," says Kristian.
When tragedy struck Uvalde, Texas, Kristian organized a fundraiser to support fellow nurses who treated and cared for victims of the Robb Elementary School shooting. After returning home from his shift that day, Kristian and his long-time partner Victor were talking about what had happened when he got the idea.
"I felt deeply for those nurses. It happened in such a remote location, and I knew the hospitals most likely didn't have all the resources we have here. Thinking of the people who had to wake up and go back into work after that was very difficult for me," Kristian says.
So, he started making phone calls. He personally contacted leaders at the three hospitals that received victims and learned in those conversations how to best support them. He then got his colleagues and hospital leadership on board with his plan. Kristian's efforts resulted in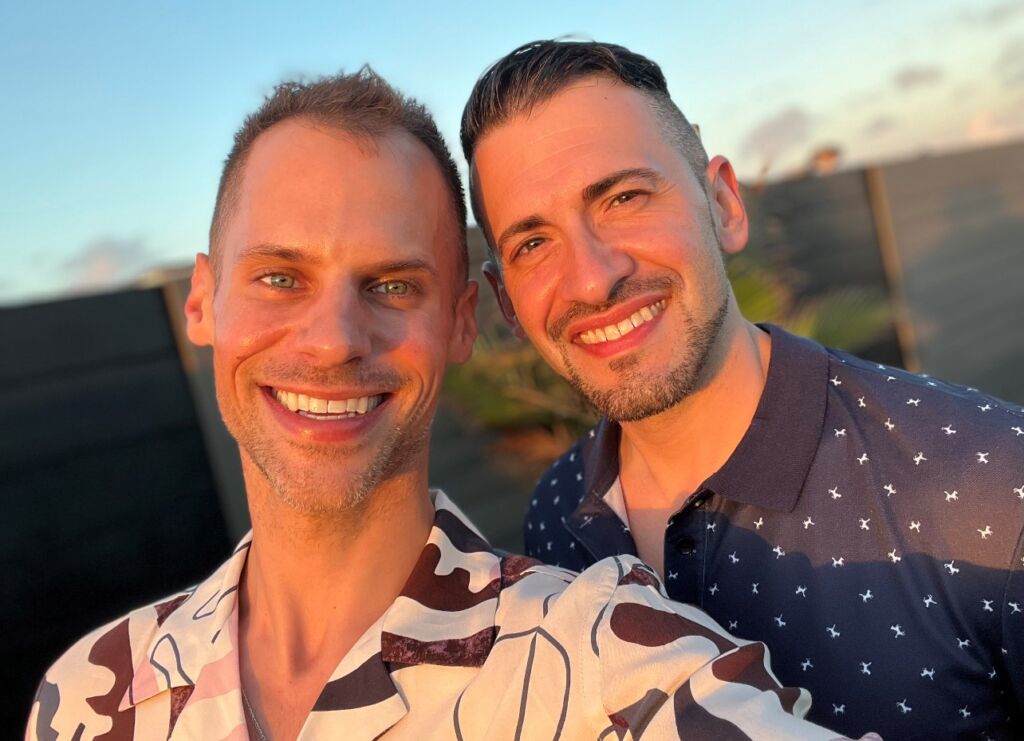 about $1,500 in donations that helped provide those nurses with meals, gift cards and more.
Kristian credits the nurses he has met along the way for shaping him into the nurse he is today, who inspire him to be better and work harder. And while some days can be more challenging than others, Kristian starts each day on a clean slate.
"There's never a day I go home angry. Maybe tired, but never angry," he says. "I love my job and wouldn't trade it for the world. This is what I want to do for the rest of my life."
Kristian looks forward to continuing to learn and grow along the course of his nursing journey. On a personal note, he is looking forward to wedding planning, as he and his partner were officially engaged earlier this year.
Are you trying to find a doctor? Look here if you live in Illinois. Look here if you live in Wisconsin.
Related Posts
Comments
About the Author
Lee Batsakis, health enews contributor, is a public affairs coordinator with Advocate Children's Hospital. She graduated from Western Michigan University with a degree in public relations and has worked in health care since 2013. Outside of work, she enjoys reading, exercising, and spending time with her fiancé and two dogs.