Do you need an OB-GYN and a primary care provider?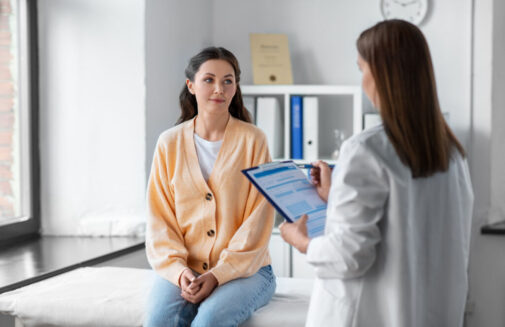 Some people use an OB-GYN or a midwife for all their reproductive and primary health care needs. Others prefer a primary care doctor for all their care. Some have both kinds of providers. How do you decide what's right for you? 
"It's important to consider your family and individual health history as well as your potential future needs when making decisions about your health care," says Dr. Marie Cabiya, an obstetrician and gynecologist at Advocate Health Care. 
She adds, "I always ask new patients if they have a primary care provider. If they don't, then I'll spend time on their overall health needs in addition to covering their reproductive health. I'll also be sure to offer referrals for potential primary care providers." 
Both primary care and OB-GYN providers record vital signs like blood pressure, heart rate, height, weight and the date of your last menstrual cycle. At your annual physical, your primary care provider will cover the following:
Checking your vaccination record

 

Evaluating

your

risk of chronic diseases like diabetes or heart disease

 

Examining your head and neck for lumps or signs of health problems

 

Listening to your heart and lungs

 

Updating your personal and family medical histories

 
Based on their observations, they may order screening tests like an EKG or a colonoscopy. 
At a well-woman exam, a midwife or OB-GYN doctor can cover the following in detail: 
Pelvic exam

 

HPV screening

 

Breast exam

 

Fertility and

family

planning

 

Contraception

 

Abnormal bleeding

 

Incontinence

 
Even after menopause, some people continue to see an OB-GYN provider because they are more knowledgeable about what to expect during those years. OB-GYNs also tackle more complex contraception and reproductive health issues. 
Of course, primary care providers can do breast and pelvic exams. And midwives and OB-GYN providers can order EKGs and colonoscopies. Yet each type of provider can meet different needs and has expertise in different areas. And since you can't tell ahead of time what needs you're going to have, you may prefer having a relationship with both kinds of providers. 
However, getting medical care is always your choice. Consult your doctors and use your best judgement to decide whether you need a regular primary care exam, a regular OB-GYN well-woman exam or both. 
Want to learn more about your risk for breast cancer? Take a free online quiz here. 
Related Posts
Comments
About the Author
Jo Linsley, a health enews contributor, is a freelance copywriter at Advocate Health Care and Aurora Health Care. With decades of experience in writing and editing, she continues to aspire to concise and inspiring writing. She also enjoys knitting and singing as creative outlets and for their meditative qualities.