Articles by "Cathy R."
Cathy R. was diagnosed with Hashimoto's Thyroiditis in 2013. She is a mother of one. She enjoys writing, reading and volunteering. She currently is being treated by Advocate Medical Group, endocrinologist, Dr Chung-Kay Koh in Park Ridge, Ill.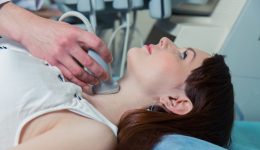 For Cathy, her life changed when she was diagnosed with a thyroid disease. But she says the difficult journey was a mental one.