Articles by "Dr. Zachary Domont"
Dr. Zachary Domont is a board-certified orthopedic surgeon with Advocate Medical Group Orthopedics, Advocate Condell Medical Center, who specializes in hip, knee, and shoulder arthroscopy, cartilage restoration, and adult and pediatric sports medicine. He sees patients in Lincolnshire, Libertyville and Crystal Lake, Ill. Dr. Domont is currently accepting new patients – for questions or to schedule an appointment, contact AMG Orthopedics at (847) 634-1766.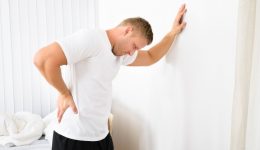 Find out how orthopedic surgeons are treating hip joint problems with minimally invasive techniques.