Articles by "James Burnett"
James Burnett is a public affairs manager for Advocate Aurora Health. He has been a public and media relations director for a global agency and a large public charity, and previously was a journalist in Milwaukee, Wis., Miami, Fla., and Boston, Mass.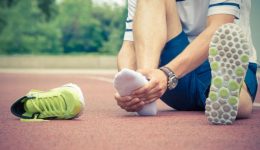 A sprain can heal in a few days or linger for months or years.