Articles by "Jordan Steinberg"
Jordan Steinberg, MD, PhD, is a board certified pediatric plastic/craniofacial surgeon at Advocate Children's Hospital. Dr. Steinberg has a medical degree from Johns Hopkins University School of Medicine and also completed a plastic surgery residency at Northwestern University's McGaw Medical Center. He received additional fellowship training in pediatric plastic/craniofacial surgery at Children's Healthcare of Atlanta.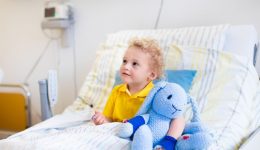 In light of a recent warning from the FDA, a surgeon echoes a word of caution.