Articles by "Kimberly Phillips"
Kimberly Phillips is a pediatric emergency department technician at Advocate Children's Hospital-Oak Lawn. She has been working in the Pediatric ER for about three years. She joined Advocate in 2011 working as a Patient Care Technician in Advocate Children's Neonatal Intensive Care Unit (NICU).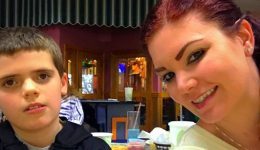 "With more understanding, there would be more acceptance. With more acceptance… we can finally make all the pieces of the puzzle fit." A must-read piece on what you don't know.