Articles for Tag: "dental care for underserved populations"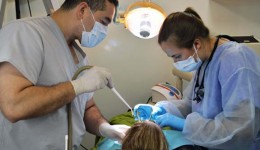 Hop on board and take a photo tour of a Chicago area dental van that makes trips to help smiles shine bright all over town.
From grade schoolers to seniors, smiles are an expression of happiness and confidence. Read how one mobile dentistry program is delivering much needed dental care across Chicago.