Heart-healthy apps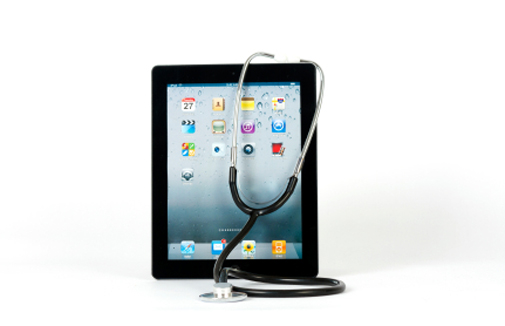 Book a trip, find a date, learn to play music … as they say, there's an app for that.
So how about checking your heart rate with your smart phone?
With more than 650,000 apps in Apple's App Store, it's no surprise that the health care industry has jumped on mobile technology to help keep you healthy. This year alone, there will be 36 billion (that's a "b," people) apps downloaded world-wide.
Among the newest arrivals: apps focused on your heart health. Here are three that might be worth a closer look for your ticker:
The Azumio Instant Heart Rate app uses your iPhone's rear-facing camera and flash to calculate your heart rate. Simply place your finger on the lens, and the app will give you a reading in seconds. This app also charts your heart rate by week and month, and offers you information on target heart rate ranges.
Pro: Seems to offer consistently accurate reading, and the price is right.
Con: Text-heavy interface and tracking chart can be difficult to read. Price: $0.99
Heart Tracker is one of the newest heart rate apps. Released in September 2012, the Heart Tracker does the same work as the Azumio app, though with a more elegant presentation. It also offers a "notes" field, "calories burned" counter and options to email all of your data. And it does it all in a colorful, user-friendly fashion.
Pro: More elegant, colorful presentation. "Calories burned" tracker for your fitness needs.
Con: It won't burn the calories for you. Also, if you aren't swayed by presentation, the Azumio app is a better price. Price: $2.99
The Cardiio App is the most innovative, and for $5 we would hope so. By holding the front-facing camera on your iPhone in front of your face, biosensor technology measures the light reflected from your face to calculate your heart rate. In addition to the nifty gadgetry, the Cardiio app stores your readings, charts both a 7- and 30-day average, charts your fitness level based on the readings, and gives you a "potential life expectancy" based on your average heart rate.
Pro: Very cool use of technology. Offers humorous/fun facts while you wait for your reading.
Con: You need to keep very still, otherwise you risk a sitting heart rate reading that would send you to the ER. Price: $4.99
Yes, these apps are pretty cool, but remember: Nothing takes the place of a regular doctor's visit. If you have real heart concerns, go old school and see your physician. But for the price, these apps are worth a look. And at least with Cardiio, a look is all it takes to calculate your heart rate.
Related Posts
Comments
About the Author
health enews staff is a group of experienced writers from our Advocate Health Care and Aurora Health Care sites, which also includes freelance or intern writers.