Barrett's esophagus: The hidden link to cancer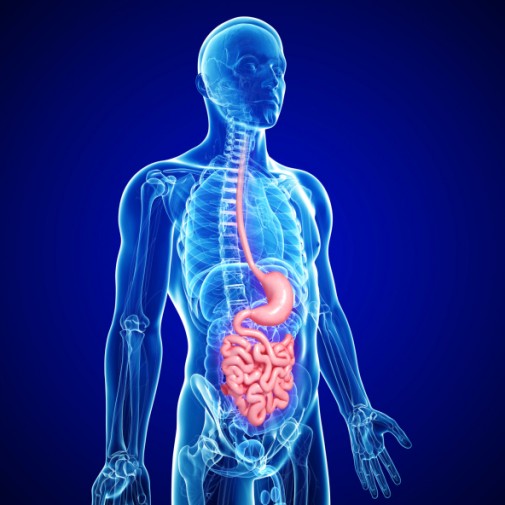 When Dave Labus was diagnosed with Barrett's esophagus in 2008, there weren't many viable treatments, let alone the treatment he had this February.
"I did the research online and found that this condition is a precursor to esophageal cancer," Labus says. "It was very concerning."
The 60-year old Lindenhurst, Ill, resident had suffered from acid reflux for many years. The condition is a common risk factor for Barrett's esophagus.
The esophagus is a tube-like organ that allows food to travel down into the stomach. Barrett's esophagus occurs when the cells lining the esophagus become damaged by stomach acid.
"Here's the difficulty with Barrett's esophagus," says Dr. Nazneen Ahmed, a gastroenterologist at Advocate Condell Medical Center in Libertyville, Ill. "When I saw Mr. Labus, he wasn't suffering from any specific symptoms, aside from the acid reflux. It is relatively asymptomatic."
"I tell my patients that Barrett's esophagus is a known precursor to esophageal cancer in the way that colon polyps are to colon cancer," Dr. Ahmed adds. "Esophageal cancer is particularly lethal, because too often it's detected in the later stages."
So far, in 2013, more than 15,000 people have died from esophageal cancer, and nearly 18,000 have been newly diagnosed, according to the National Cancer Institute.
Typically, those most at risk for developing Barrett's esophagus are white men, age 50 or older, chronic smokers, who are overweight and have a long history of acid reflux. Labus wasn't a smoker, but his history of acid reflux was enough for his primary care physician to send him to see Dr. Ahmed.
Though esophageal cancer remains a relatively rare, people with Barrett's esophagus are more likely to develop it than people without Barrett's, according to the American Cancer Society web site. Still, most people with Barrett's do not develop cancer. However, the cancer risk is higher if the person has a family history.
Labus great-grandfather died from esophageal cancer. "I don't know if he had Barrett's," Labus says, "but I wanted to nip this in the bud while I could."
Treating Barrett's before it becomes cancer
Regular endoscopies and diet helped to keep the Barrett's esophagus from getting worse, but the concern about developing cancer still haunted Labus. "Dr. Ahmed suggested a new treatment that would eradicate the abnormal cells — radio frequency ablation," recalls Labus. "I talked it over with my wife, and we decided to do it."
Radio frequency ablation (RFA) uses an electrode at the end of a tube to burn the diseased tissue on the surface while leaving the healthy cells unharmed.
According to the American Gastroenterological Association, RFA is more than 90% effective in destroying the dangerous precancerous cells.
Labus is happy that he had the outpatient procedure in February, which lasted only 45 minutes. He takes simple steps to manage acid reflux, such as eliminating spicy foods from his diet, not eating before bed and taking regular medication to manage reflux.
Related Posts
Comments
About the Author
health enews staff is a group of experienced writers from our Advocate Health Care and Aurora Health Care sites, which also includes freelance or intern writers.