Dual approach to treating brain tumors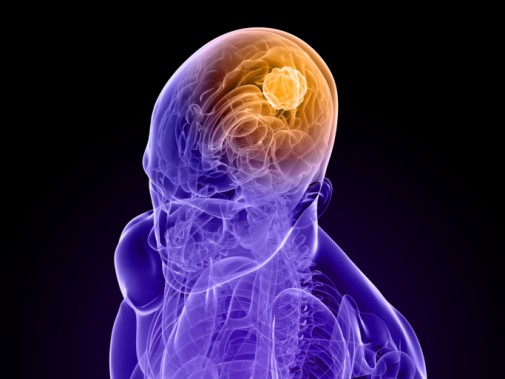 "I hate to admit it, but I'm a shoe-a-holic," says Allison Specht, 47, a resident of Country Club Hills, Illinois. "I knew something was wrong when I noticed I was having trouble keeping my balance in high heels. I live in heels, but I couldn't walk in them anymore."
When Specht talked to her physician last summer, they thought it was just another symptom of menopause.
Specht was also suffering from occasional headaches and blurred vision. But they always passed, so she didn't think much of them. Then, in January she was relaxing in her hot tub, and she blacked out.
Her husband panicked, thinking she was dying, and rushed her to a nearby hospital, recalls Dr. Keith L. Schaible, a neurosurgeon and co-medical director of the Advocate Christ Medical Neurosciences Institute.
A CT scan showed a meningioma tumor in the bottom of her skull, about the size of a chicken egg. A meningioma is a tumor that grows slowly between the brain and the skull, near the spinal cord. After years of growth, they can start to cause symptoms, like Specht's problems with balance and headaches.
"She was transferred to us with a breathing tube," recalls Dr. Schaible. "Within two hours, we took her to surgery and peeled the tumor off, leaving the brain as undisturbed as possible."
Each year about 180,000 brain tumors are diagnosed in the United States, according to the American Academy of Neurology. Some are cancerous; some are not. Meningiomas are not usually cancerous. But without treatment, subtle symptoms — like headaches, brief dizziness, and blurred vision — can progress to seizures and memory loss.
Physicians at the Neurosciences Institute at Advocate Christ Medical Center perform more than 1,000 neurosurgical procedures each year. Traditional surgery, such as Specht's, is used in many cases. "If the patient has a big tumor with a lot of swelling and pressure on the brain, surgery is generally the best route because it is the fasted way to relieve the pressure," Dr. Schaible says.
A second option is minimally invasive brain radiation. When appropriate, the Institute uses CyberKnife robotic radiosurgery system that delivers highly focused beams of radiation to tumors. Because the beams are tightly targeted on the tumor, surrounding tissues are less likely to be damaged than during conventional radiation. And the CyberKnife treatment can be completed with one to five consecutive outpatient treatments.
In some cases, like Specht's, a dual approach—both surgery and radiation—is used. Surgery can relieve an immediate problem, such as pressure on vital structures, and radiation can further shrink any remaining tumor.
When a patient arrives at the Institute, the entire team determines the best course of action.
"Physicians from several disciplines hold conferences and go over each case to determine if the patient needs surgery, radiation, chemotherapy or some combination of those," says Terry Guymon, executive director of the Institute. "These conferences include the pathologist, neurosurgeon, radiologist, radiological oncologist and other oncologists. They look at all the scans and discuss the options."
The various treatment approaches to combat the tumor are then presented and explained to the patient.
The speedy action succeeded. Today, Specht is back to normal. She's not wearing heels yet, but she's looking forward to it. "I have worn my boots with heels though," she says, "and I didn't have any problems.
Related Posts
Comments
About the Author
health enews staff is a group of experienced writers from our Advocate Health Care and Aurora Health Care sites, which also includes freelance or intern writers.