Eating well: Portion control is key, experts say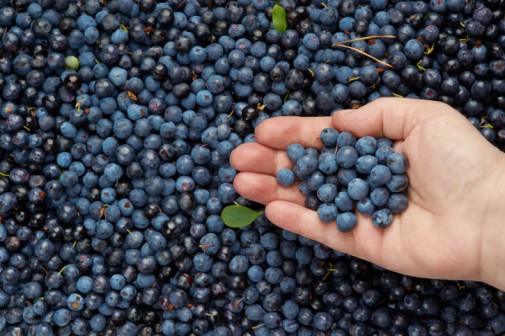 Super size my fries, please. And i'll take the extra large portion of pasta please and save some for later. Sounds familiar? Experts say that we might be tricking our minds into thinking these sizes are normal.
Findings from the Arizona State University's School of Nutrition and Health Promotion (ASU) show that portions have been upsizing for years. And now experts are urging Americans to be mindful of the volume of food we consume.
"People hear a lot about what they should eat, but not how much they should eat," said researcher Simin Levinson. "Many have no idea what a healthy portion of chicken, rice, fruits and other foods are, and that is one of the reasons we are eating way too much."
The American Dietetic Association recommends you have a variety of proteins, fruits, vegetables, fats and starches on your daily menu. But the key is to have the right serving sizes for each to stay on a healthy track.
No measuring cup needed— nutritionists recommend using your hand to know the appropriate portion sizes. Here are a few tips:
Protein like chicken, fish or beef should be the width of your palm
Fruits should fit in the palm of your hand
Vegetables should be two palms
Starches like pasta, breads and potatoes are the size of your fist
Fat serving should be half of your thumb size
So next time you are out to eat, note these handy guidelines to keep your portions in control and on a healthy track.
Related Posts
Comments
About the Author
Sarah Scroggins, health enews contributor, is the director of social media at Advocate Health Care and Aurora Health Care. She has a BA and MA in Communications. When not on social media, she loves reading a good book (or audiobook), watching the latest Netflix series and teaching a college night class.