Why osteoporosis in women is higher than in men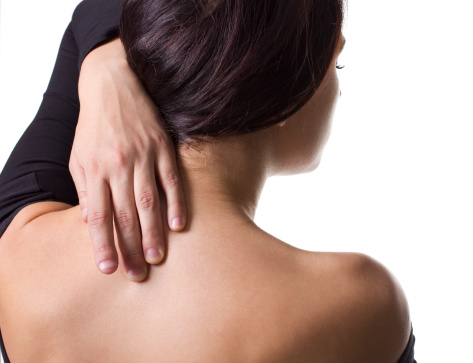 Your bones' main job is simple — to hold you up and help you move. As we age, that job gets harder, especially for women.
About 80 percent of the 10 million Americans with osteoporosis are women, says the National Osteoporosis Foundation (NOF).
The condition can lead to an average of six days in the hospital for fall injuries, especially for bone fractures in the hip, wrist and spine, according to the US Centers for Disease Control and Prevention. In fact, about half of all women over age 50 will break a bone because of osteoporosis, compared with only one in four men.
In honor of May as National Osteoporosis Awareness and Prevention Month, here are some basic facts about how the condition starts and how it can be prevented.
Weak bones can cause osteoporosis
The condition resembles being in a building with a fragile structure. The main risk is that the structure could fall. In addition to bone cells, your bones depend on collagen to make them flexible enough to grow and calcium to help bones stay strong and dense enough to support your body's frame, explains NOF.
Throughout life, your bone cells are constantly replacing old, porous bone tissue with new, denser bone tissue. During childhood and teen years, this bone replacement process is turbocharged to help with growth.
But as you get older, this process slows down. Your body starts to lose much more bone tissue than it forms, which makes bones weaker. That can cause osteoporosis.
According to the U.S. Department of Health and Human Services (DHHS), early symptoms of osteoporosis can include:
Sloping shoulders
Curved spine and hunched posture
Height loss
Back pain
Osteoporosis in Women
There are a couple of reasons why about 80 percent of Americans with osteoporosis are women, says the NOF:
1) Women already tend to have smaller, thinner bones than men. This is one reason why Asian women and Caucasian women, who tend to have smaller body frames, are among the most at risk for osteoporosis.
2) Menopause decreases estrogen. This female hormone helps protect bone density. During menopause, estrogen levels drop, causing women to lose more bone density. Women can lose up to 20 percent of their bone density just seven years after menopause, says NOF.
How can menopausal women lower their risk for osteoporosis?
In addition to the usual healthy lifestyle habits — quitting smoking, eating a high-calcium diet and exercising regularly — one of the best ways to lower your risk is to have your bone mass evaluated.
That could mean having a bone density scan, according to the American College of Radiology and the Radiological Society of North America.
Related Posts
Comments
About the Author
health enews staff is a group of experienced writers from our Advocate Health Care and Aurora Health Care sites, which also includes freelance or intern writers.