Cancer tests: What you need to know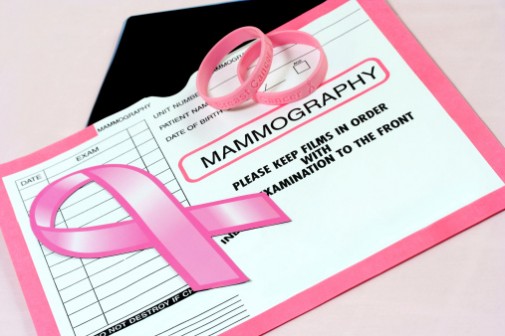 In 2013, an estimated 1.7 million people in the United States will be diagnosed with cancer. Of that number, 580,350 will die of cancer. Estimates of premature deaths that could have been prevented with screenings, according to the National Cancer Institute, vary from 3 percent to 35 percent, depending on certain assumptions.
The whole idea behind cancer screenings is to help detect cancer in its early stages, even before symptoms appear. According to the American Cancer Society, screening tests help improve survival rates and lower the likelihood of death since cancer is caught in its infancy, which makes treatment more effective.
Before cancer screening tests are allowed to become standard tests, they must first be proven safe, accurate and useful through clinical trials and other types of studies. Cancer screening tests that were once under study but are now standard tests are:
Colonoscopy, which tests for colorectal cancer
Mammograms, which test for breast cancer
Pap tests (or Pap smears), which test for cervical cancer
If screenings can detect cancer early, provided the test is safe, accurate and useful, then tests for every possible kind of cancer should be standardized, right? Well, unfortunately, it's not that black and white.
"For most cancers, there is no good screening test because they are extremely uncommon, relatively speaking," says Dr. Marilyn Pearson, an Advocate Medical Group general internist board certified in oncology. "So cancers like leukemia, which is rare, or pancreatic cancer, which is not that common, are hard to detect early," says Dr. Pearson.
Recent research, including some conducted by Consumer Reports published earlier this year, suggests three screening tests that make sense to get. They are screenings for:
Breast cancer
Cervical cancer
Colon cancer
Breast cancer
Breast cancer screening is done through a mammogram or breast X-ray. The National Cancer Institute (NCI) recommends having them done every one to two years for women age 40 or older. But the biggest controversy, says Dr. Pearson, is when to start getting mammograms.
The U.S. Preventive Services Task Force says to start at age 50, while the American Cancer Society says to start at age 40. Dr. Pearson says when you get screened depends on the risk factors involved.
"Breast cancer is not a common cancer, and it's not that common in women between the ages of 40 and 50. So it's a choice point," she says.
Dr. Pearson also points out that statistics can be misleading, and for low-risk patients, the risks may be greater. "In terms of breast cancer, which gets the most push for screening, in young women in particular, you can perform hundreds of unnecessary biopsies with risk of infection, bleeding and emotional distress that's unnecessary, and we still don't know how many lives we save. It still may be far less than we think," cautions Dr. Pearson.
If you have no family history of breast cancer, Dr. Pearson recommends having a mammogram at age 50, at the latest.
Cervical cancer
Screening for cervical cancer is the classic example of the traditional "must-have" screening. Screening requires a Pap test (also called a Pap smear), an analysis of cervical tissue samples, as well as a human papillomavirus (HPV) test, which tests for the cancer-causing virus.
Pap tests are recommended at age 21 for sexually active women and the HPV test along with the Pap test at 30 years or older, according to the Centers for Disease Control and Prevention (CDC).
"It has been gospel for 60 years to get a Pap smear every year," says Dr. Pearson. "We don't need one every year. Now the current recommendation is for low-risk women to have it done every two to three years."
In terms of getting the HPV test after age 30, Dr. Pearson says that if the test comes back negative, you may only need to have the screening done every five years.
"Many women get infected with HPV, and they clear it themselves, and this is the high-risk HPV. The immune system takes care of it, and many women have interventions done unnecessarily,"says Dr. Pearson.
Colon cancer
Colorectal or colon cancer screening for both men and women requires a colonoscopy, where a scope is used to examine the entire colon, every 10 years starting at age 50; a sigmoidoscopy, which examines the last third of the colon, done every five years; plus a stool test, which requires a stool sample, every one to three years, according to the CDC.
The biggest problem with colon cancer screenings, says Dr. Pearson, is that people never get screened, many dreading the scope tests. "It's very treatable if caught early, but colon cancer is uncommon under the age of 50," she says. "It doesn't mean it doesn't happen," she cautions, "but if you're asymptomatic, you don't need screening under age 50."
Err on the side of caution
Dr. Pearson agrees that these three screenings make the most sense, but when considering some others, she points out that it's important to distill the information you find since "some screening information is partly public health and partly advertising, so listen to your doctor," she advises.
There are screenings that some in the medical field don't find particularly effective, including Dr. Pearson. "There's no good screening for ovarian cancer," she says. Dr. Pearson also says if you're low-risk, don't undergo a screening for bladder or lung cancer as well.
"It's very hard to come down with absolutes, but we tend to over-screen in terms of the 'worried well'" explains Dr. Pearson. "Then there's a large population of people who never get screened and they should, and it's because of the lack of access or the lack of exposure to information. But I think for a large majority of low-risk people, they should follow guidelines recommended by such groups as the U.S. Preventive Services Task Force and the American College of Physicians since they distinctly work toward a goal of public health."
Related Posts
Comments
About the Author
health enews staff is a group of experienced writers from our Advocate Health Care and Aurora Health Care sites, which also includes freelance or intern writers.