Caffeinated meds may increase stroke risk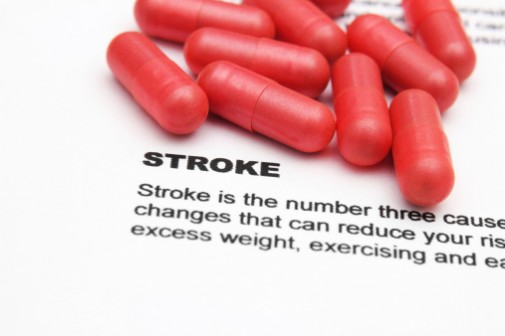 Many studies have heralded the health benefits of drinking tea and even coffee, but a new Korean study, reveals that drinking these beverages while taking meds containing caffeine may be linked to a three times greater risk of stroke in some cases.
Interestingly enough, study authors found that those who consume caffeine beverages daily were at less risk than non-daily caffeine drinkers when taking drugs containing caffeine.
The study, published in the online June issue of the journal Stroke, included 940 adult patients who suffered a hemorrhagic stroke, where a blood vessel in the brain becomes weakened, bursts and then bleeds into the brain.
The participants were than compared to a group of people who had been hospitalized but had not suffered a stroke and a third group who had experienced neither hospitalization nor stroke.
All participants were asked about the medications they had taken two weeks earlier. The products included over-the-counter pain relievers, cold medicines and alertness aides that contained small amounts of caffeine.
According to the results, those who took caffeine-containing medication were nearly two and half times more likely to suffer a stroke. Of the people who experienced a stroke, 5 percent had taken medication with caffeine compared with 2.3 percent of those who had not experienced a stroke.
When researchers factored in coffee consumption, those who took meds with caffeine but did not drink coffee on a daily basis were closer to three times more likely to have strokes than those who did not take medication.
The study also found that daily coffee drinkers did not appear to be at any greater risk for a stroke.
One cup of coffee has about 130 milligrams of caffeine vs. the 35 milligrams per day the study participants received, on average, from the medications with caffeine.
"Moderate consumption of coffee (1 to 3 cups daily), which is the main source of caffeine in most populations, has been associated with lower risk of all types of stroke," said Dr. Susanna Larsson, a nutritional epidemiologist with the National Institute of Environmental Medicine at the Karolinska Institute in Stockholm, Sweden, in a Reuters Health statement.
Dr. Larsson added that total daily caffeine intake from beverages such as coffee, tea and soda, in the United States averages 250 to 300 milligrams per person, so an additional 35 milligrams from medications would unlikely have any effect on patients.
Nam-Kyong Choi of Seoul National University College of Medicine, who co-led the study, believes sources of caffeine such as coffees, teas and even chocolate may contain other beneficial compounds that lessen the effects of caffeine.
Additionally, Daniel Woo, associate professor of neurology at the University of Cincinatti in Ohio, who had no involvement with the study, offered up two other reasons why the study results differed from the norm.
The first is that a bias exists when doing recall studies with stroke patients that is not representative of stroke patients as a whole. Woo explained that the study only included those participants who were able to consent and answer questions.
Secondly, cold remedies and other meds in Korea may still contain ephedrine, a chemical that the United States removed from medications in the early 2000s when a study connected it to an increased risk of stroke.
Thus the recommendation is that extra caution should be used with caffeine consumption if you are taking meds that contain ephedrine.
Related Posts
Comments
About the Author
health enews staff is a group of experienced writers from our Advocate Health Care and Aurora Health Care sites, which also includes freelance or intern writers.