Gut reaction: Is your diet affecting the way you think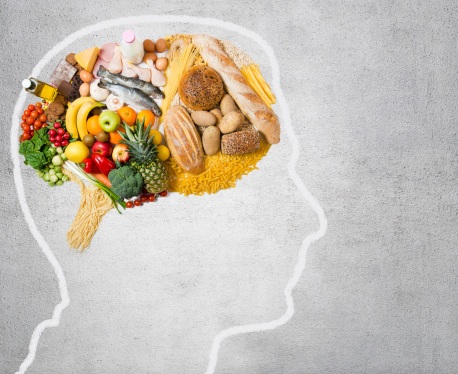 Have you ever noticed a knot in your stomach when you're facing a difficult challenge at work? Does your stomach seem to flip when it comes to a first date? Does your gut gurgle when thinking about financial woes?
Science and common sense have long known that the brain affects the gut. Now, according to the results of a new study, researchers suspect it's a two-way street.
According to the study results, published in the journal Gastroenterology, women who eat foods containing probiotics—healthy, living bacteria that can live in your gut—experience measurably altered brain function.
The study divided a selection of 36 women between the ages of 18 and 55 into three groups: one that ate yogurt with probiotics, or healthy bacteria, twice a day for four weeks; another that ate probiotic-free yogurt; and a third that had no yogurt.
Dr. Andrew Albert, gastroenterologist at Advocate Illinois Masonic Medical Center in Chicago, says that, while the study is small and far from conclusive, it offers promising proof of probiotics—good bacteria—as a source of positive health outcomes.
According to the study results, the women who had ingested the probiotics showed changes in activity and function in some areas of their brains, particularly those controlling the processing of emotion and sensation. This could mean that those who eat more probiotics are prone to more balanced mental states, with less anxiety and extreme emotional responses to outside stimuli.
"This makes us think of the affects of probiotics in a way we never have before," Dr. Albert says. "For treatment of anxiety and stress, offering a better quality of life than what we already know. It's a tremendous opportunity to improve both patients' mental and physical health."
He says he knew the gut had a role in peoples' moods and feelings on a daily basis, but hadn't previously thought of it having a direct affect. But now he does.
"I routinely recommend probiotics to my patients. Previously, I thought that, when they were feeling better from a GI standpoint—less bloating and pain—they felt better mentally. But now I wonder if they feel better in a mental health aspect in a more direct manner."
Dr. Albert says it's exciting to think that probiotics may help patients on a greater, more holistic manner, bridging the gap between Western and alternative medicines. No matter what, he says trying the probiotics may tune you into issues you may not even realize you're having.
"Often, I don't think people really realize what it feels like to have a normally functioning GI tract," Dr. Albert says. "They may have vague symptoms they attribute to outside sources. So they don't know what normal really feels like. They'll never know how good they can feel."
Related Posts
Comments
About the Author
health enews staff is a group of experienced writers from our Advocate Health Care and Aurora Health Care sites, which also includes freelance or intern writers.