Parents' guide to the pediatric ER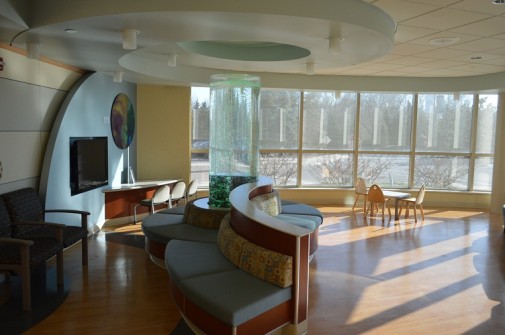 When it comes to emergency care for children, special training and a dedicated emergency department (ED) can make all the difference. Although many large communities usually have several emergency EDs to choose from, not all are created equal.
According to the 2012 National Health Statistics Reports, about one-fifth of emergency departments report having pediatric trauma services, and 84 percent of hospitals state that they would send pediatric patients requiring intensive care to another hospital.
Your best bet, if your community offers it, is a pediatric ED staffed with specially trained pediatric emergency physicians. In a pediatric ED, all elements are specially designed to care for the tiniest emergency patient, and it's distinctly different from the adult patient experience.
Many adult EDs may not be particularly warm and welcoming, by design, but with children, every little bit helps to make the experience less stressful.
"First of all we segregate the pediatric patients from the older patients," says Dr. Charles Nozicka, medical director for Advocate Condell Medical Center's pediatric ED in Libertyville, Ill.
The pediatric ED waiting room at Condell is much more kid-friendly and has a separate entrance from the adult waiting room. Its intent, Dr. Nozicka explains, is to be less traumatic for everyone involved—parent and child.
Treatment of the child, as well as treatment of the parent, is also factored into a pediatric ED.
"That's how we think about it," Nozicka says. "There's the child and the parent so it's always two patients."
Experience matters
Children who are brought to the ED at Advocate Condell are taken to their own private room. Once there, the nurses and technicians work to bring down the anxiety level of this sometimes-traumatic experience.
Condell's pediatric ED is staffed with specially trained pediatric emergency physicians, pediatric advance practice nurses and pediatric emergency nurses.
The staff is well-trained to communicate with children at different age levels.
"We do things like communicate at eye level and talk to the patient, not just the parent," Dr. Nozicka says. "And we get the history from the patients in their own terms."
Speaking to children in terms they understand and addressing them directly is a key part of making the ED experience more tolerable for young patients, he says.
"I think kids are no different than adults," Dr. Nozicka says. "If you explain to them what's happening and that they have choices, then they feel empowered and in more control, like an adult."
Size matters
Having the proper equipment to treat child emergencies is critical to making the experience less stressful as well. Sometimes, for example, young patients don't have the luxury of being able to wait out an emergency in the waiting room. So when they come by ambulance, a standard adult-size back board used to immobilize adults won't suit a child, explains Dr. Nozicka. A child-size back board is more appropriate and even infant-sized back boards are available, he added.
Size is equally important for other types of ED equipment such as breathing tubes and monitoring equipment. "We have things appropriate for each size [e.g., infant, toddler and child] because everything needs to be age and size appropriate," Dr. Nozicka explains. "For example, there's a full range of airway equipment and things for splinting so we don't have to adapt an adult-size piece of equipment for a child."
Not only does using proper equipment mean less stress for the child, but it also produces more precise results. For example, use of a standard adult blood pressure monitoring cuff can give an inaccurate reading in a child, Dr. Nozicka says. In an emergency situation, there's no time to waste so the right equipment can make all the difference, he adds.
Dr. Nozicka recommends talking with your pediatrician about what the best resources are available to you to treat acutely-ill and injured children.
Related Posts
Comments
About the Author
health enews staff is a group of experienced writers from our Advocate Health Care and Aurora Health Care sites, which also includes freelance or intern writers.