More women having children later in life, study finds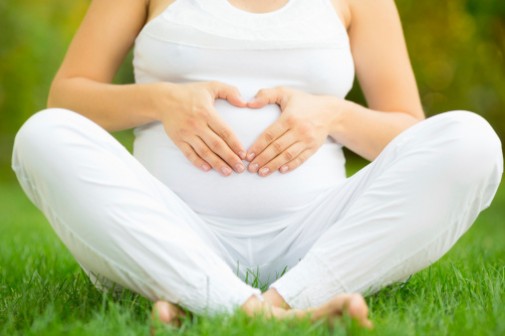 The number of births in the U.S. continues to decline each year, according to a recent report from the Centers for Disease Control and Prevention (CDC).
Researchers found that birth rate statistics from 2012 dropped for the fifth straight year, reaching a record low of 63 births per 1,000 women. This is the lowest rate since 1909—the year the U.S. first started tracking this data.
The report also found that more women are waiting until later in life to have children, while the birth rate for teens and early twenty-somethings reached a record low.
"The economy is certainly a huge factor in the overall birth rate decline; however, there have been a lot of social changes over the last decade that have attributed as well," says Dr. Rachel Kulsak, obstetrician/gynecologist on staff at Advocate Sherman Hospital in Elgin, Ill. "Young women in their 20s are now putting more emphasis on their careers and postponing childbearing until later in life. Married couples are taking more time to enjoy traveling and save money for starting a family in the future."
The birth rate for women ages 30-34 increased by 1 percent to 97 births per 1,000 women. Women ages 35-39 had a 2 percent increase to 48 births per 1,000 women. The birth rate for women ages 40-44 increased 1 percent to 10.5 births per 1,000 women.
Women choosing to postpone childbirth until their late 30s or beyond face certain health risks, doctors say.
According to Dr. Raja Chatterji, obstetrician/gynecologist on staff at Sherman Hospital, genetic birth defects and health issues increase with maternal age. Advanced maternal age is defined as 35 years old, he says.
"The risk of birth defects such as Down Syndrome increase dramatically with age," Dr. Chatterji says. "Women over the age of 35 are also more likely to have a miscarriage or stillbirth."
Dr. Kulsak also adds that the risk of health issues such as gestational diabetes, preeclampsia (hypertension) and high blood pressure increase with maternal age. Women over age 35 are also more at risk of needing a C-section.
"The good news is that women in their late 30s and beyond are taking better care of themselves nowadays," Dr. Kulsak says. "They can offset these health risks with diet and exercise, but unfortunately, not genetic risks."
According to Dr. Kulsak, non-invasive prenatal tests are available to determine the risk of genetic birth defects. "These tests have been shown to be 99 percent effective for detecting any risk," Dr. Kulsak says. "Women should weigh the decision with their doctor."
To help ensure a healthy pregnancy, Dr. Chatterji recommends maintaining a healthy weight and developing good eating habits. "The more you exercise and get into shape before becoming pregnant, the better outcomes you'll have," Dr. Chatterji says, noting that it's also beneficial for women to take a prenatal vitamin.
Dr. Kulsak stresses that women should have a realistic outlook on fertility by understanding the inherent risks of postponing childbirth.
"It's important to balance whether you're currently emotionally and financially ready to start a family with your age," she says.
Related Posts
Comments
About the Author
health enews staff is a group of experienced writers from our Advocate Health Care and Aurora Health Care sites, which also includes freelance or intern writers.