Is there such a thing as good fat?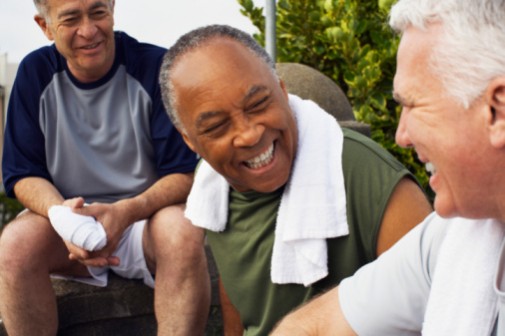 Fat is fat, right? And we should avoid gaining too much of it, we're told.
But scientists are discovering that not all fat is the same in the human body. Actually, there's a type of fat that fuels our metabolism, burns energy and may help us actually lose weight.
Researchers at the University of Texas Health Science Center at Houston Medical School, are studying the differences between "brown fat" and "white fat."
With an eye toward preventing obesity, study leaders say brown fat is the good kind. White fat can lead to health problems since it mainly stores itself around the waistline, researchers said.
What is brown fat and how can health experts determine the amount people should have on their body?
"Brown adipose tissue, responsible for heat generation, has high importance in the context of metabolic diseases. Brown fat is more common in children but has recently been discovered in adult humans. However, measurement of its body distribution has remained technically challenging," said study author Mikhail Kolonin, Ph.D., in a news release.
The researchers say that if a technique can be developed to detect the levels of brown fat in patients, doctors could personalize treatments based on the ratios of brown fat vs. white fat. Certain treatments may be able to increase the levels of the healthier brown fat.
Finding and measuring brown fat cells is no easy task, study leaders said. They are working on perfecting a "near-infrared fluorescence imaging probe" that can illuminate brown fat cells on the molecular level. The details were published in the journal Nature Communications.
It may take some time before your physician can use the new technology and information regarding brown fat, but in the meantime, health experts say it's important for everyone to do all they can to maintain a healthy weight along with getting plenty of regular exercise, even short bursts, to help ensure good health.
"In my day-to-day practice, I see the benefits of even short sessions of physical activity," says Dr. Lynn Mershon, a physical medicine and rehabilitation physician on staff at Advocate Sherman Hospital, Elgin, Ill,. "I recommend that my patients make an effort to be active throughout the day, even if it's as simple as taking a short walk around their house every hour. Every minute of exercise truly has a positive impact on your health."
Related Posts
Comments
About the Author
health enews staff is a group of experienced writers from our Advocate Health Care and Aurora Health Care sites, which also includes freelance or intern writers.