New pill to prevent prostate cancer?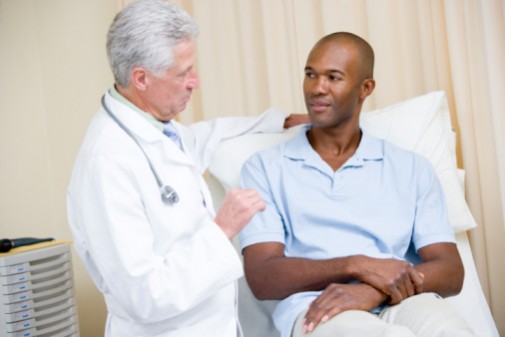 A recent study shows that a pill for prostate cancer prevention may be both effective and inexpensive. In August 2013, the New England Journal of Medicine published results of the Prostate Cancer Prevention Trial (PCPT). The PCPT showed that men who took finasteride, a pill that helps reduce the prostate gland size, had a much reduced risk of prostate cancer. In fact, study participants who took the pill had more than a 30 percent reduction in prostate cancer compared to the participants who took a placebo pill.
In the United States, about 200,000 men are diagnosed with prostate cancer every year. If that number could reduced by 30 percent, nearly  60,000 new cases of prostate cancer could be prevented each year.
The PCPT wasn't the first study to show a reduction in prostate cancer, but it was the first large drug trial to show that taking the drug did not increase risk of dying from more aggressive tumors. Although the men taking the drug had a slight increase in more serious prostate cancer, their risk of dying from prostate cancer did not increase.
Learn more about the prostate cancer study on the National Cancer Institute's website.
What about screenings?
There is controversy about the benefits of annual prostate cancer screening using a PSA test because there are some risks, including the risk of diagnosing cancer that isn't there or doesn't need to be treated or missing low-grade prostate cancer that is present.
Taking finasteride may reduce low-grade prostate cancers and, in turn, may change the way doctors and patients think about screening and prevention.
What doctors are saying
Although a pill may be helpful in preventing prostate cancer, it's still important to be informed about cancer prevention and early detection. Dr. Timothy Roth, urologist on staff at Advocate Sherman Hospital in Elgin, Ill., says that even if the pill prevents cancer in some men, it doesn't prevent all prostate cancer. "A pill should not replace due diligence. Screening can be an important part of preventing cancer deaths."
He recommends that men should talk to their doctors about the risks and benefits of an annual prostate exam and PSA test starting at age 55, which is in line with the American Urological Association's guidelines for prostate cancer screening. Dr. Roth adds that if you are African American or have a family history of prostate cancer, your doctor may recommend testing earlier.
Prostate cancer awareness – the symptoms
The most important thing is to be aware. Know your body and report any changes or symptoms to your doctor – no matter how insignificant they seem. Although prostate cancer doesn't often present with obvious symptoms, Dr. Roth says there are some symptoms men should watch out for.
Difficulty urinating
Pain during urination
Blood in the urine
Waking more than once during the night to urinate
Leaking or dribbling urine
Blood in the semen
Difficulty getting or keeping an erection
Chronic constipation and other intestinal issues
Frequent pain in the lower back, hips, or upper thighs
If you notice any of these symptoms, Dr. Roth recommends contacting your doctor right away. Having these symptoms doesn't mean you have cancer, but you shouldn't ignore them and hope they'll go away.
Related Posts
Comments
About the Author
health enews staff is a group of experienced writers from our Advocate Health Care and Aurora Health Care sites, which also includes freelance or intern writers.