The aftermath of cancer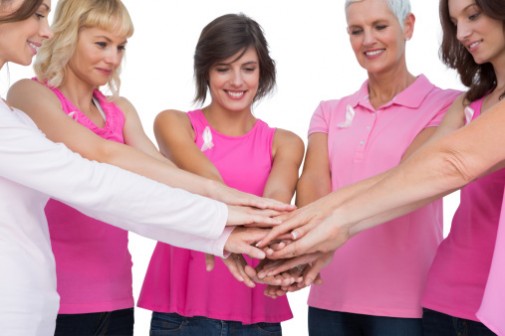 For those fortunate enough to have not been touched by cancer, experts agree it may be difficult to fully comprehend the lifelong journey the diagnosis sets survivors on.
"There's a lot of stress and anxiety; not just over the diagnosis and then the treatment, but even through survivorship," says Andrea Karoff, coordinator of Psychosocial Oncology Program at Advocate Illinois Masonic Medical Center. "First, there's the stress caused by the news, 'You have cancer.' Then the anxiety continues—how do you live between treatment appointments?"
Then, she says, there's the focus of a vast majority of the psychosocial services offered, which Karoff refers to as "living the new normal of survivorship."
"Once you've been diagnosed with cancer, your definition of life changes. Everything becomes redefined relative to the new normal of your survivorship. It's stressful for you, your family, your friends—everyone involved."
Jorge Cuevas, licensed clinical therapist with the program agrees, explaining that the people in a survivor's support network are typically looking for an end.
"They want it to be done. They want life to go back to what it used to be. The rest of the world is ready for the struggle to be over," Dr. Cuevas says. "For survivors, that rarely happens. For them, life can never go back. They've changed irrevocably. It's just not that black and white for them."
Karoff says survivors, even if cleared of the disease, are typically looking over their shoulders, waiting for the "time bomb that may or may not go off."
"No one is the same after cancer," she says.
And through survivorship, patients change, Dr. Cuevas says. Occupationally, they may not be able to return to the jobs and careers they had before, being physically and emotionally changed. The cancer and treatments may affect sex, athletics, sense of taste and cognitive abilities. Survivorship may bring about relationship problems and financial issues.
"You don't walk right back to where you were beforehand," Karoff says. "Cancer doesn't end as cleanly as people would like. Some survivors divorce or change careers. And some get their lives together—they stop smoking or drinking. They begin exercising and eating better. Sometimes, living with cancer is the ultimate kick in the butt."
To help survivors adjust to their new lives, the psychosocial team offers free supportive counseling to all cancer patients treated at the medical center, including individual, couple and family therapies. In addition, complimentary therapies are also offered to ease survivor stress, such as massage therapy, music therapy and biofeedback for relaxation.
And just being social through treatment and survivorship has been shown in one recent study to ease the pain of breast cancer.
"We help with community support, such as connecting survivors and their families to the American Cancer Society and Gilda's Club. We do all we can to guide them to the right resources," Karoff says.
Related Posts
Comments
About the Author
health enews staff is a group of experienced writers from our Advocate Health Care and Aurora Health Care sites, which also includes freelance or intern writers.