Domestic violence creates long-term health issues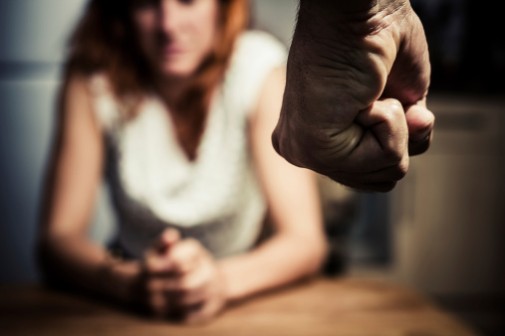 Twenty-five percent of women have or will experience domestic violence in their lifetime, according to the National Coalition for Domestic Violence. And of all cases, women account for 85 percent of the victims. Domestic violence is something people don't want to talk about, yet it's a sad reality.
According to NOMORE.org, 24 people are abused every minute. What people may not consider are the lasting effects on the victim's health. There are harmful effects beyond the temporary bruises.
A study published in the International Journal of Humanities and Social Science Intervention states, "Battering is the single major cause of injury to women, more significant than auto accidents, rapes or muggings."
The study looked at other reports from around the world and concluded that the injuries received as a result of domestic violence cause medical problems as victims grow older. Women with a history of abuse reported more chronic health problems such as headaches, pelvic, back or abdominal pain, and gastrointestinal problems.
Some women also intentionally gain weight, believing that the layers of fat will provide "protection." Abuse victims also used addictive behaviors, such as alcohol, food or smoking, as ways to cope.
Domestic violence can affect mental health too. Depression, sleeping and eating disorders, stress and anxiety disorders, self-harm and poor self-esteem are all mental health consequences.
The inability to trust either oneself or others, the fear of being alone and problems with intimacy were all reported. Victims also reported more analyzing of relationships and defensiveness or suspiciousness in those relationships. They found relationships with men, their family and friends to be strained.
Post-traumatic stress disorder (PTSD) is associated with a history of domestic violence, along with anxiety. Victims also reported more sleep disorders and nightmares, with the quality and quantity of their sleep reduced.
Victims of abuse also had memory problems, such as the inability to concentrate and memory blockages.
According to the Centers for Disease Control and Prevention (CDC), the costs of abuse reach billions of dollars in direct costs of medical and mental health care. Hospital emergency departments and physician offices are kept busy dealing with the effects of domestic violence situations.
"While domestic violence clearly impacts the victim, I think people often forget that domestic violence impacts the medical field," says Dr. Cheri Miller, a clinical psychologist with Advocate Medical Group in Normal, Ill. "Where there's been domestic violence, there's more interface with the medical field. Not only do health care professionals assess the physical abuse, but victims will report more emotional distress as well."
Resources are available for support if you or someone you know has experienced domestic violence. Call The National Domestic Violence Hotline at 800.799.7233 if you're experiencing domestic violence and need someone to talk to, are looking for information and resources or are questioning unhealthy aspects of your relationship. Check your local community for resources as well.
Related Posts
Comments
About the Author
health enews staff is a group of experienced writers from our Advocate Health Care and Aurora Health Care sites, which also includes freelance or intern writers.