Cancer diagnosis increases kids' suicide rate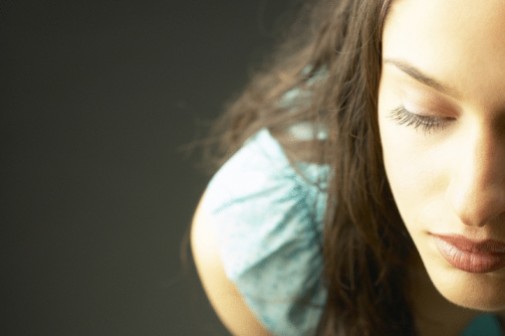 A new study finds that a majority of teens and young adults are at a higher risk for suicide or attempted suicide after receiving a cancer diagnosis.
Swedish researchers looked at nearly 13,000 people between the ages of 15 and 30 who were diagnosed with cancer and found that 60 percent of them were at a higher risk to harm themselves than their cancer-free counterparts. The findings are published in journal, Annals of Oncology.
The trend was particularly high in the first year following the diagnosis as suicidal behavior jumped to 150 percent more likely.
Study leaders think the higher risk might be because younger people aren't as experienced in dealing with traumatic news like this.
"Given that young people are still developing their coping strategies for stress, they may be more affected than adults when facing major adversity such as a cancer diagnosis, said Donghao Lu, a PhD student in the Department of Medical Epidemiology at the Karolinska Institutet in Stockholm, in a news release.
"Although the absolute risk of suicidal behavior is modest among the cancer patients, it emphasizes the need to support and carefully monitor these vulnerable young people."
The study was conducted between 1987 and 2009 and did account for the patients' mental health history. Interestingly, the overall suicide risk was higher among people with mental problems in both the cancer and non-cancer groups. The cancer diagnosis had a minimal effect on the suicide risk between the two groups. The reason might be because those with psychiatric problems may be taking antidepressant medication to help prevent self-harm.
The type of cancer, however, did seem to have an impact, researchers found. The risk of suicide was higher for most cancers with the exception of thyroid, testicular and melanoma. The lower risk may be associated with medical advances in treating these types of cancers and the confidence of being cured.
Researchers say they hope the findings raise awareness among the family members and caregivers of those young people newly diagnosed and the need for mental health services for this group.
"Our findings also have important implications for the relatives and other people involved in the healthcare of the young cancer patients," Lu said. "They emphasize the need for mental care to be included in the clinical care of these patients, particularly those with pre-existing psychiatric conditions, or with poor prognosis. Ideally, this task should be a cooperation with different parties, including the medical professionals, psychological professionals, family members, as well as social workers."
Related Posts
Comments
About the Author
health enews staff is a group of experienced writers from our Advocate Aurora Health sites, which also includes freelance or intern writers.