Natural delivery possible for women after C-section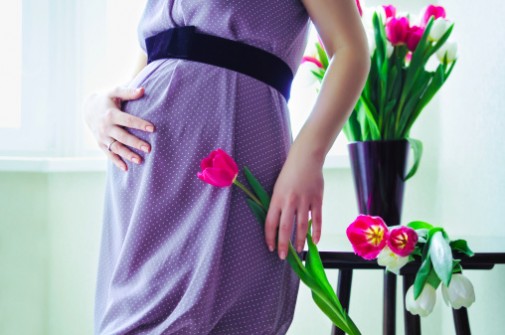 Many women who delivered their first child by cesarean section face a difficult decision with their second pregnancy. Do they opt for a second C-section or consider a natural delivery? The risk of complications associated with a vaginal birth after cesarean (VBAC), such as uterine rupture during labor, often shy women away from this birthing option.
"When discussing the option of a VBAC, my patients do have a fear of an adverse outcome," says Dr. Carol Korzen, obstetrician/gynecologist at Advocate Sherman Hospital in Elgin, Ill. "However, we counsel them that the risk of uterine rupture for a patient with horizontal incision on the uterus is less than 1 percent."
A new study published in BJOG: An International Journal of Obstetrics and Gynaecology offers encouraging news for women who want to attempt a natural delivery for their second child. According to the study, a majority of the women analyzed who attempted a VBAC were successful.
The study used data from 143,970 British women who had their first baby delivered via cesarean section between 2004 and 2011. Researchers found that more than half of these women (52 percent) attempted a natural delivery for their second child. The success rate proved particularly high for these women with nearly two-thirds having a successful VBAC.
Several factors determine the likelihood that a woman will have a successful VBAC, including age, ethnicity and if the baby has a higher birth weight. The study found that women older than 34 were less successful than women younger than 24 (59 versus 69 percent). Additionally, black women had a lower success rate than white women (50 versus 66 percent) despite the fact that black women were more likely to attempt a VBAC. The American Congress of Obstetricians and Gynecologists also finds that non-white ethnicity and increasing maternal age decreases a woman's probability of a successful VBAC.
The reason for the first cesarean section is the main factor determining a woman's VBAC success. For example, women who had their first cesarean section due to complications or failed induced labor will have lower chances of success. "If a woman has had a prior vaginal birth or goes into spontaneous labor, these factors will increase her chances of having a successful vaginal birth," Dr. Korzen says.
Dr. Korzen hopes this study will encourage more women to consider a vaginal delivery for their second child. "Many women don't realize that vaginal birth is a safer alternative to cesarean section," she says. "Benefits of vaginal birth include shorter recovery time, typically less blood loss and a reduced chance of complications from surgery."
Related Posts
Comments
About the Author
health enews staff is a group of experienced writers from our Advocate Aurora Health sites, which also includes freelance or intern writers.