Helping teens battle depression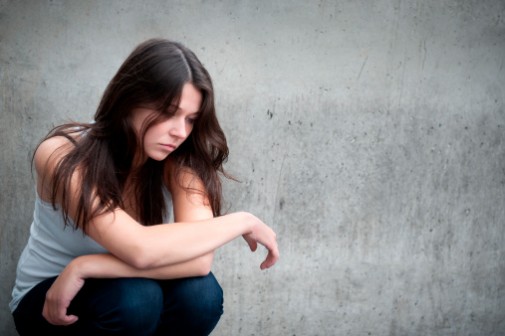 Depression, unfortunately, is not an experience strictly reserved for adults. A growing number of young adults are susceptible as well.
According to the National Institute of Mental Health, nearly 11 percent of adolescents suffer from a depressive disorder by age 18—and as children get older, the risk for depression increases.
With teen depression becoming increasingly more common, it's important to know what signs to look for and how to help.
Dr. Bobbi Viegas-Miller, a clinical psychologist with Advocate Medical Group in Park Ridge, Ill., says key things to watch for include the following:
Feelings of sadness
Isolation
A drop or change in grades
A change in activities, such as no interest in things they like to do
Eating more or less
"One thing that's unique to teen depression is that it can often show up as irritability more than sadness," she adds. "Some level of sadness is normal for teens, but if the duration is excessive, like more than a few days, and is not improving or the teen has thoughts of hurting herself or hurting others, it's times to get an assessment from a professional."
Bridge the communication gap
If you notice any of these signs, the best approach is communication, Dr. Viegas-Miller says.
"Try and talk with your teen and understand what's going on and engage in dialogue with them," she says.
Helpguide.org offers the following four tips on best ways to talk to a depressed teen:
Provide support. Avoid giving them the third degree, but let them know that you're always available and willing to support them in any way they may need.
Be gentle yet persistent. Talking about depression can be difficult for teens so don't give up on them if they shut you out. Respect their comfort level with expressing their feelings while still showing concern.
Listen; don't lecture. Once your teen talks to you, do not criticize or pass judgment or issue ultimatums. This keeps communication lines open.
Validate emotions. Let them know that you take how they're feeling very seriously. Resist trying to talk them out of feeling depressed.
Dr. Viegas-Miller agrees that having a good relationship with your teen is a great way to help combat depression or even prevent them from experiencing it. This means really getting to know them, and being familiar with their activities and friendships so any changes or differences are easily noted.
By establishing this closeness, "if teens are struggling with friends, grades, sexual orientation, etc., you are one of the people that they can come to for help," she says.
"It's really about being present, involved and engaged," Dr. Viegas-Miller says.
Finding help
When a teen does become depressed, there is hope and—help.
"Depression is very treatable, and it's great if they come in and talk with a therapist since cognitive behavioral therapy is just as effective as medicine in treating depression," Dr. Viegas-Miller says.
Cognitive behavioral therapy is a way that a therapist can help clients understand how thoughts and feelings influence their behavior.
"It's a great place to start, and if it's not effective on its own, then the teen may need medication in addition to therapy," she says.
Related Posts
Comments
About the Author
health enews staff is a group of experienced writers from our Advocate Aurora Health sites, which also includes freelance or intern writers.