One year after my heart attack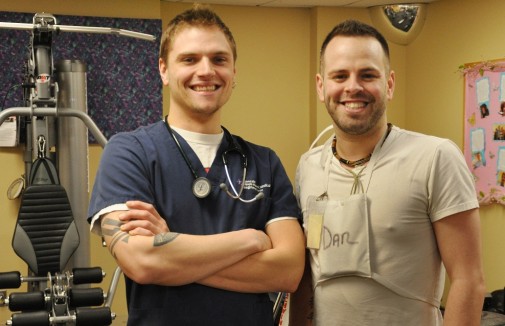 One year.
It's been one year since my heart attack on Dec. 18, 2012.
And I wonder, in that year, how many laughs have I had? How many miles have I run? How many memories made? How many new friends met? How many moments shared?
All because, in one moment, I listened to my gut, picked up the phone and made that call.
911. Three numbers that led to the amazing actions of the physicians and staff at Advocate Illinois Masonic Medical Center in Chicago, who gave me the gift of another year. Through the wonderful care I received from every staff member I encountered that night, I am here.  Each and every one of them has my thanks. All the smiles, the simple words of encouragement made and the scariest moment of my life was made a little less scary. I love them all and I don't even remember most of their names.
After I was given the gift of one more year, I had a choice to make—go back to my old ways or make the necessary changes that would ensure that I had many, many more years. My choice was change.
This wasn't just any small change, like my haircut or a new apartment. This meant committing to learning a completely new way of living, eating and thinking. A difficult task, yes, but one made easier by the help I received through the amazing nurses and staff I met through my Cardiac Rehabilitation program. I can't say enough about them. I don't even like using the word "staff," because they've become family.
Now, looking back at the journey, I am almost thankful I had a heart attack. It was the wake-up call I needed to remember just how lucky we all are to be here. I'm so lucky to have my family, parents, brother and sisters and all my nieces and nephews. They're all the incentive I need to continue on my journey towards healthy living.
Which I now just call "living."
Related Posts
Comments
About the Author
A 33-year-old Chicago man shares how he is preparing to run the Chicago Marathon after surviving a heart attack last year.