New research may offer seniors better care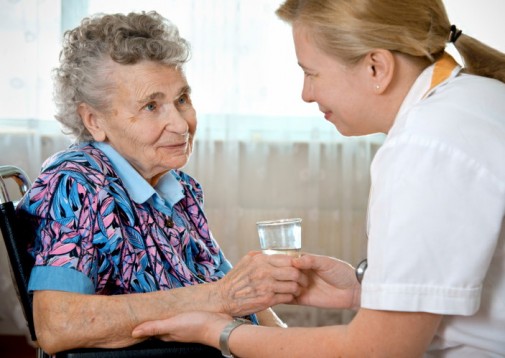 Recent data from the National Center for Health Statistics (NCHS) shows that treating chronic conditions in seniors sooner, could mean better health outcomes for them long term.
According to the report, about 82 percent of seniors who live in senior care facilities have  at least one chronic health condition such as Alzheimer's, dementia or heart disease.
Sue Durkin, a geriatric nurse at Advocate Good Samaritan Hospital in Downers Grove, Ill. says this information is important to have because it will help physicians and clinicians provide better care and health outcomes in older populations.
"Because elderly patients tend to have at least three co-morbid conditions, it can make it much more difficult to treat them," she says.
Durkin says that if we can treat the chronic heart and vascular problems, then we may make progress with decreasing the development of dementia. "Early screening for heart disease, diabetes and vascular disorders may prevent a chronic disease condition as we age. Maintaining a healthy weight and a tobacco free environment are measures that each individual has within their own power to do," she says.
Researchers agree that the time has come to integrate care for these patients and find better ways to think about these diseases together for a united treatment.
Related Posts
Comments
About the Author
Sarah Scroggins, health enews contributor, is the director of social media at Advocate Health Care and Aurora Health Care. She has a BA and MA in Communications. When not on social media, she loves reading a good book (or audiobook), watching the latest Netflix series and teaching a college night class.