Need a mental boost? Try yoga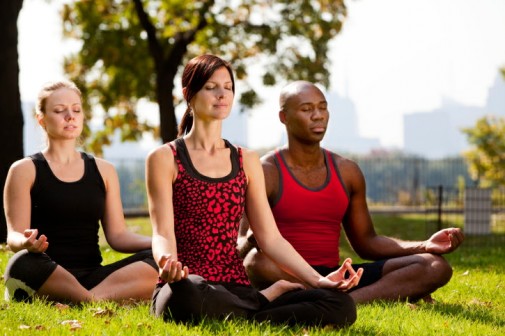 If you are looking for some relaxation, researchers say yoga might be just what you need to give your mind a break, calm your anxiety and lower your blood pressure.
Dr. Murali Doraiswamy, Duke University Medical Center and fellow researchers recently gathered information from more than 100 scientific studies on yoga and its effect on mental health. What they found was really revealing. The results show that practicing yoga can significantly ease anxiety, stress and even depression.
"Overall, most studies seemed to indicate a benefit," Doraiswamy said in an online statement. "If this were a drug in the early stages of development, every company would be drooling over it."
He also added that even though there aren't any scientific recommendations on yoga just yet, he believes it would be a great addition to any treatment plan.
The group also found that for people with depression and anxiety, yoga can help them feel normal again and help prevent psychological issues later on. Specifically, Doraiswamy noted that adding yoga to treatment and medication plans for those with schizophrenia or attention deficit hyperactivity disorder would be beneficial.
Julie Pate, a certified adult and children's yoga instructor at the Advocate Good Samaritan Health and Wellness Center in Downers Grove, Ill., says that yoga is a great relaxation method because it allows us to stop the constant flow of thoughts and just be in the moment.
"Most of us have thousands of thoughts a day, with many of them being negative," she says. "To sit and listen quietly to your breath is very calming. Suddenly you have forgotten about the stressful meeting you had this morning, or the endless "to do" list and have experienced pleasure and relaxation."
Pate says that in addition to the mental benefits yoga offers because our bodies were meant to move, yoga is the perfect antidote to an otherwise sedentary lifestyle.
Related Posts
Comments
About the Author
Sarah Scroggins, health enews contributor, is the director of social media at Advocate Health Care and Aurora Health Care. She has a BA and MA in Communications. When not on social media, she loves reading a good book (or audiobook), watching the latest Netflix series and teaching a college night class.