The 411 on acetaminophen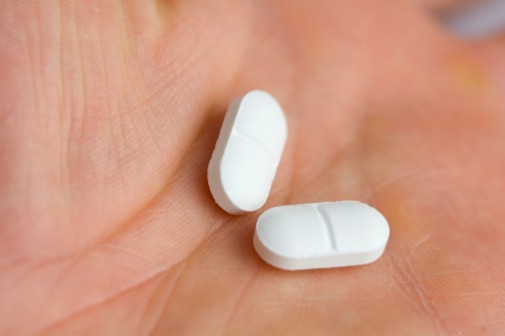 Acetaminophen, the widely-used pain reliever, is harmless, right?  Well, not necessarily. The Food and Drug Administration (FDA) recently advised doctors to stop issuing medications with over 325 milligrams of acetaminophen.
They found that taking too much acetaminophen can lead to liver damage.  When a patient takes multiple medications that contain acetaminophen, it can be easy for the patient to exceed the recommended maximum dosage of 4,000 milligrams within a 24-hour period.  The FDA believes that reducing a prescribed dosage can help prevent a potential overdose.
It may be surprising to learn that there are risks associated with such a common household pain reliever.  Is there more we should know about acetaminophen?  Author Jacque Wilson provides CNN.com four facts everyone should know about this widely used drug.
It's in more than just Tylenol – while Tylenol may be the most popular name brand of acetaminophen, it's also found in other popular, over –the-counter, medications. Doctors also use it in prescribed medication plans in conjunction with opioids, such as Norco, Percocet and Vicodin.  Read drug information on packages to understand the exact ingredients and their dosages.  And make sure your physician knows all the medicine you are taking.
Taking too much is easy to do – according to the National Institutes of Health (NIH), overdosing on acetaminophen is one of the most common poisonings in the world.  When one gel tablet of Extra Strength Tylenol contains 500 milligrams of the drug, it is easy to quickly add up to the recommended 4,000 milligram per day limit.  Additionally, since some drugs contain acetaminophen as a secondary ingredient, it may not be clear that you have to keep count of those milligrams too.
It can lead to more harm than good when treating a hangover – when combined with alcohol, acetaminophen can increase your risk of liver damage.  Chemicals in your liver can be thrown off when there is alcohol in your system.  In result, acetaminophen may be metabolized into a more toxic substance, according to the NIH.
Parents should pay close attention to doses – acetaminophen is often recommended to calm a fever or fight pain for children.  Liquid acetaminophen for infants and children are now offered in the same concentration of 160 milligrams per 5 milliliters.  Infants need a smaller dose, so be sure to read the dosage chart on the package before giving any medicine to your child. The dosage chart is listed by weight or age, and if your child does not fall within the guideline in the chart, consult with your doctor.  The FDA recommends that parents use the measuring tool that comes with the medication, and never a kitchen spoon.
"It's good that the FDA is reminding us to take acetaminophen seriously," says Dr. Jennifer DeBruler, an internal medical physician with Advocate Medical Group.  "Try to read the packages of all your medications to really understand what drugs they contain.  Try not to use more than one product that contains acetaminophen because it can be easy to lose track of how much you are taking."
Dr. DeBruler adds, "If there is anything you don't understand, be sure to talk to your doctor or pharmacist."
Related Posts
Comments
About the Author
health enews staff is a group of experienced writers from our Advocate Health Care and Aurora Health Care sites, which also includes freelance or intern writers.