Chilly approach to heart care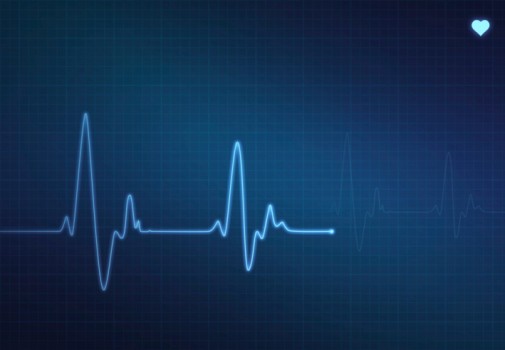 Like a beautifully calibrated metronome, your heart moves to a rhythm — somewhere between 60 to 80 beats per minute. But if, on occasion, your heart seems to flip-flop, skip a beat, or quiver before returning to its normal rhythm, you may have a condition called atrial fibrillation, also known as A-fib.
A-fib affects nearly 3 million Americans, according to the American Heart Association. The disorder occurs when the heart's electrical system malfunctions. Instead of a normal electrical signal prompting muscles in both chambers of the heart to work uniformly, rogue heart cells generate additional signals. This causes the heart muscles to contract at different times.
Symptoms of this progressive condition include fatigue, shortness of breath and even mental changes, like depression. If left untreated, A-fib can lead to blood clots, stroke and congestive heart failure.
Hot and cold treatment
Traditionally, doctors treat atrial fibrillation with a catheter ablation procedure using heat generated by radiofrequency current. To do this, cardiologists at Advocate Christ Medical Center thread a catheter through a vein in the groin that leads to the heart, without open surgery.
The procedure involves isolating the pulmonary veins, which carry oxygenated blood from the lungs to the heart. They are also where the trigger for A-fib usually arises, explains Dr. Adarsh Bhan, a cardiac electrophysiologist at Advocate Christ Medical Center in Oak Lawn, Ill.
Electrical isolation of pulmonary veins prevents the triggers from entering the heart, and this helps surgeons to cure atrial fibrillation. The heat normally used for the treatment creates scar tissue that destroys all cells triggering the arrhythmia.
But a new procedure uses a device called the Arctic Front Advance™ Cardiac CryoAblation Catheter to get the job done with a coolant, instead of heat.
Using heat and cold are both minimally invasive procedures. However, the new technology using a coolant shortens the procedure and allows physicians to safely and more effectively treat the triggers for A-fib.
"Both heat and cold create scar tissue, and both procedures work well," explains Dr. Manoj Duggal an interventional cardiac electrophysiologist at Christ Medical Center. "What's important is that we perform both procedures, which gives us great flexibility to choose the right procedure for the individual patient and consistently achieve the best possible success."
A successful A-fib treatment
Paroxysmal atrial fibrillation (PAF) is an early stage of A-fib when the disease is most treatable – up to 75 percent to 80 percent curative success rate.
Patients best qualified for the cold treatment are those who have not responded to medications and have a left heart atrium that is normal or nearly normal in size.
Various conditions associated with A-fib, like high blood pressure and heart valve problems, will enlarge the left atrium. Also it's now known that episodes of atrial fibrillation cause scaring of left atrium. This can make left atrium size increase and promote more atrial fibrillation.
The size of the left atrium is key to the procedure's success. A larger the left atrium indicates that the patient has a longer history of A-fib, Dr. Bhan says. As the atrium enlarges, the success rate diminishes.
"When performed on the right patient at the right time, the results are excellent," Dr. Duggal says.
Paula Dunskis, an advanced practice nurse at Christ Medical Center, holds educational sessions with patients diagnosed with PAF to explain the benefits of early intervention and the new freezing technology.
"The big news is that we can go in sooner, when the disease is isolated to the pulmonary veins. That makes our success rate for a cure significantly higher," she says. "The Arctic Front device is new, but already we've seen so many positive results. It's very exciting for our patients."
Related Posts
Comments
About the Author
health enews staff is a group of experienced writers from our Advocate Aurora Health sites, which also includes freelance or intern writers.