Heart attacks may come without warning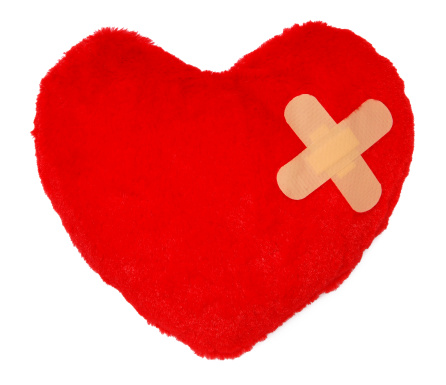 Most of us know the common symptoms of a heart attack: crushing chest pain, pain in your shoulder, neck or jaw, nausea and shortness of breath. When one or more of these symptoms occurs, we know to call 911 immediately. A fast response can be lifesaving.
Unfortunately, heart attack symptoms can also be ambiguous, minor or even in some cases, nonexistent.  The American Heart Association warns, "Although you may have warning signs prior to a heart attack, the heart attack itself may be your first symptom of an underlying problem."
Steve Kohon, age 50, didn't experience chest pain or any of the common symptoms when he recently suffered a heart attack.  He felt what he described as "achy arms" for about eight weeks, but never thought it could be related to his heart. "It was the type of ache that reminds you of a muscle ache, maybe working too hard, or lifting something too heavy, nothing that really concerned me."
On a summer Sunday in June, he and his wife hooked up their boat and decided to go fishing at a nearby lake. His wife, a respiratory therapist, saw him rubbing his arms. When she questioned him about it, he told her his arms were sore and had been for weeks. For his wife, this was a red flag. Steve is a smoker, and she was already concerned about his heart health.
They never made it fishing that day. The couple drove to Advocate Good Shepherd Hospital's emergency room (ER) in Barrington, Ill., where the staff immediately conducted cardiac testing including a troponin blood test that indicates if there is heart tissue damage. Cardiologist, Dr. Michael Fortsas, was on call and already in the ER to evaluate the test. The blood test showed that Steve's troponin levels were high.
Dr. Fortsas quickly read his EKG. "The tests clearly showed that Steve was having a heart attack, and we needed to stabilize him and get him to the cardiac catheterization lab as soon as possible," says Dr. Fortsas.
Cardiac catheterization allows doctors to see how well a heart is functioning. A long, narrow tube, called a catheter, is inserted into a blood vessel in the arm or leg, and guided to the heart with the aid of a specific X-ray machine. Contrast dye is injected through the catheter so that an X-ray of the patient's valves, coronary arteries and heart chambers can be created. The test determined that Steve had 95 percent blockage in his circumflex artery.
"Every minute counts when a patient is having a heart attack," says Dr. Fortsas. "When we say time is muscle, it means that for every minute blood flow to the heart is blocked, the heart muscle is being deprived of oxygen. At Good Shepherd Hospital our rapid response team moves cardiac patients through the emergency department and into the cath lab in an average of 53 minutes. This is also known as door-to-balloon time; 90 minutes is the national benchmark standard of care. In Steve's case, his door-to-balloon time was less than 30 minutes."
It was determined that Steve needed to have a stent inserted in his coronary artery. A stent is a small metal mesh tube that provides support inside the artery. Stents are commonly used to help keep the coronary artery open.
According to Dr. Fortsas, after a heart attack, the chance of having another one is greater than if you never had a heart attack. Usually a person who has had a heart attack can resume normal activities with the approval of a physician.
Common symptoms of a heart attack include:
Chest pain/pressure
Jaw pain
Shortness of breath
Nausea, heartburn
Sweating
Arm pain (more commonly the left arm, but may be either arm)
Upper back pain
Seek medical attention if you exhibit these symptoms.
"Good Shepherd Hospital saved my life," says Steve. "They established my diagnosis and took care of everything so quickly. I felt great, and I could have been back to work in a couple of days, but my boss insisted that I take time off."
"I now see my cardiologist every nine months. I've made changes in my diet and exercise and hope to never go through this again. I know I am fortunate," he adds.
Although they caught no fish that day, Steve and his wife caught his heart attack symptoms early, which more than likely saved his life.
Related Posts
Comments
About the Author
health enews staff is a group of experienced writers from our Advocate Aurora Health sites, which also includes freelance or intern writers.