Mended Little Hearts provides support for parents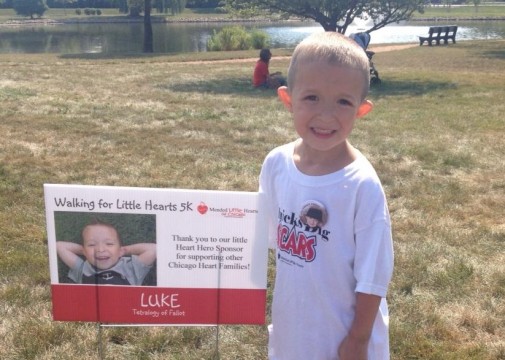 Melanie Toth was sitting in her nine-month-old son Luke's hospital room. He was recovering from a second surgery to repair a congenital heart defect. The months since finding out Luke's condition had been difficult at best.
So, that night, when she was asked to talk to another couple whose ten-day old baby was facing open heart surgery at Advocate Children's Hospital in Park Ridge, Ill., Melanie agreed. She remembers the young parents, particularly the mother, appearing terrified. Melanie tried to calm their fears. After sharing Luke's story, Melanie also shared her email address, offering to continue the support.
From that experience, Melanie went online to see what resources were available to parents facing similar health problems with their children.
"I realized that heart defects were not uncommon in infants," Toth says. "All of a sudden, I realized I was not alone. Other families were facing the same fear."
Melanie began a chapter of Mended Little Hearts at the Park Ridge campus of Advocate Children's Hospital and also later at its Oak Lawn campus. Today, Mended Little Hearts of Chicago has expanded to become a close-knit network of moms across the region, stretching from Elgin to New Lenox in Illinois. Each has had their own personal experience caring for a child with a heart defect. It is those personal experiences that fuel a desire to help other parents struggling through the same uncertainty.
"Mended Little Hearts is an exceptional organization," says Dr. Michel N. Ilbawi, a pediatric cardiovascular surgeon at Advocate Children's Hospital. "Their greatest asset is the positive and sincere emotions that glow from the hearts of each of its members," Dr. Ilbawi says. "Their help to the community is 'priceless." Their support to families of children with heart disease reflects the commitment for universal noble values that are so essential for all humanity."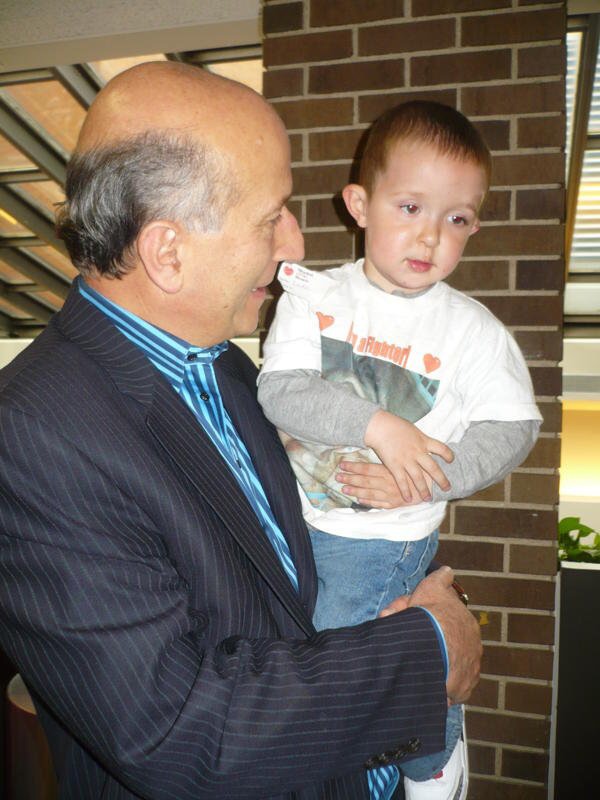 The organization delivers care packages to five local hospitals for families whose children are facing heart surgery or cardiac catheterizations. The books, stuffed animals and other small gifts are meant only to remind parents they are not alone.
Mended Little Hearts also provides support for expectant parents of infants with heart defects, as well as parents who have lost children with heart defects.  The organization also is hosting their 2nd Annual Walking for Little Hearts event set for May 4, 2014.
Nearly a year after that night in Luke's hospital room, Melanie got an email from the young mother she had tried so hard to console. They have become great friends, as have their two young sons. Both are actively involved in Mended Little Hearts and supporting other families in their journey.
For more information on Mended Little Hearts of Chicago, visit www.mlhchicago.org.
Related Posts
Comments
About the Author
Evonne Woloshyn, health enews contributor, is director of public affairs at Advocate Children's Hospital. Evonne began her career as an anchor and reporter in broadcast news. Over the past 20 years, she has worked in health care marketing in both Ohio and Illinois. Evonne loves to travel, spend time with family and is an avid Pittsburgh Steelers fan!