CDC: Foodborne illnesses are up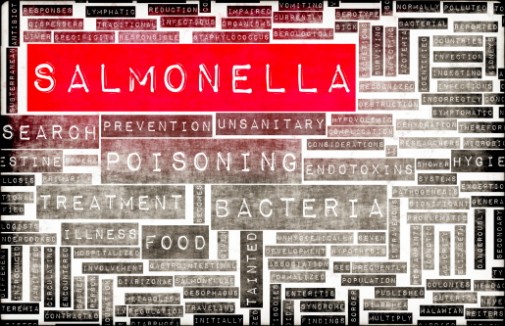 Sushi, raw fish and oysters may be on your list of favorite delicacies, but the results from the Centers for Disease Control and Prevention's (CDC) annual report is sending out caution.
The report looks at the number of cases caused by foodborne illnesses in the U.S. The findings show that the number of food poisoning illnesses from salmonella is actually down from previous years. But other illness from the vibrio bacteria, commonly found in undercooked or raw shellfish, are up.
According to the CDC, the vitrio bacteria can cause the infection vibriosis and occurs from contact to seawater or consumption of raw or undercooked seafood. Their findings show this infection has gone up by 75 percent since the CDC's 2006-2008 analysis.
In 2013, more than 19,000 infections, 4,200 hospitalizations and 80 deaths were reported by the Foodborne Diseases Active Surveillance Network (FoodNet) from laboratory-confirmed foodborne illnesses. The vitrio bacteria is rare and causes only about 1 percent of foodborne illnesses a year, but the CDC notes that it still accounts for nearly 35,000 of the food poisoning cases every year, out of 100,000 total food poisonings annually.
Nearly one in every six people in the U.S. get food poising each year, according to FoodSafety.gov, with kids 5 and under and older adults over 65 being the highest risk.
Stacie Schutz, pediatric dietitian at Advocate Children's Hospital in Oak Lawn, Ill. says good meal planning is the key to safety.
Schutz offers these food safety tips to keep in mind when cooking to avoid food poisoning:
Cook consciously. Food poisoning can be avoided if chefs are aware of cross-contamination and cooking temperatures.
Never use the same utensils or containers for raw and cooked meats.
Store meat in a chilled cooler and cook it to the right temperature. Fully cooked meat, such as chicken or beef, will not be pink, and juices will run clear. Food thermometers are the best way to tell if meat has been properly cooked.
The report details are being used to assess regulations and standards for food safety prep.
Dr. Robert Tauxe, deputy director of the CDC's Division of Foodborne, Waterborne, and Environmental Diseases, said in a statement to CNN that, "The news is mixed. Some improvements were made but substantial more work is needed."
Related Posts
Comments
About the Author
Sarah Scroggins, health enews contributor, is the director of social media at Advocate Aurora Health. She has a BA and MA in Communications. When not on social media, she loves reading a good book (or audiobook), watching the latest Netflix series and teaching a college night class.