How reproductive hormones can treat head injuries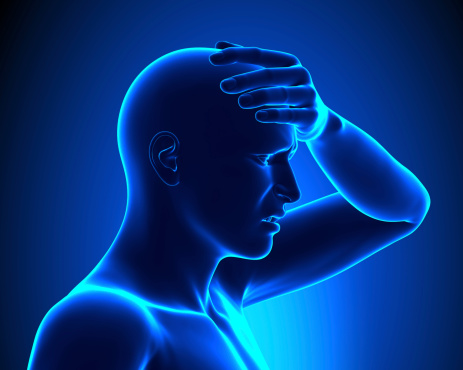 Could the hormone progesterone, which gets released during pregnancy, become one of the latest advancements in the treatment of head injuries? The trauma team at Advocate Lutheran General Hospital in Park Ridge, Illinois, and neurosurgeon Dr. Shaun O'Leary, are participating in an international study that may help answer that question.
If administered quickly after a brain injury, while a person is in a coma, the reproductive hormone has shown some promise in reducing both disabilities and even death. Over the past three years, 14 patients at Lutheran General participated in the double-blind study, which was conducted at some 100 other health facilities worldwide. The local patients ranged in age from 16 to 60 years of age. Lutheran General is the only site in Chicago to have completed the study. The findings are expected to be released in late 2014.
"While the number one proven method to prevent brain injury is wearing a helmet, if effective, this medication could significantly change the management of brain injury patients," says Dr. O'Leary. "And, if effective, progesterone could be given in the field by paramedics and at the very least prevent secondary injury," he says.
While it is too early to tell the results from the experience at Lutheran General Hospital, Dr. O'Leary is extremely hopeful. "There has been so little to offer in the treatment of brain injuries in the past decade," he says. "This is a medication that could be so easily adapted into present practice and hopefully be lifesaving for many patients."
Related Posts
Comments
About the Author
Evonne Woloshyn, health enews contributor, is director of public affairs at Advocate Children's Hospital. Evonne began her career as an anchor and reporter in broadcast news. Over the past 20 years, she has worked in health care marketing in both Ohio and Illinois. Evonne loves to travel, spend time with family and is an avid Pittsburgh Steelers fan!