New guidelines may help prevent repeat strokes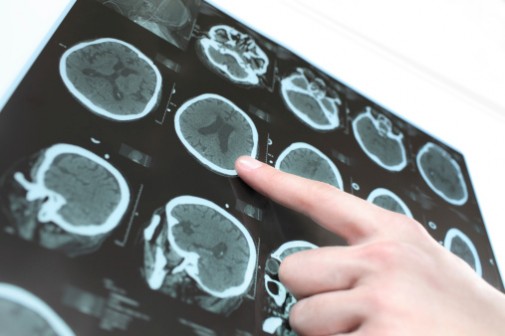 The American Heart Association/American Stroke Association recently updated their guidelines for prevention of stroke in patients who have previously experienced a stroke or transient ischemic attack (TIA) – or "mini stroke." 
The guidelines, last updated in 2011, include new sections on sleep apnea and nutrition, as well as revisions to other categories such as hypertension, high cholesterol, diabetes and other conditions. 
While a number of the recommendations are aimed at physicians and other clinicians, Joyce Fitzpatrick, registered nurse and coordinator of the Stroke Program at Advocate South Suburban Hospital in Hazel Crest, Illinois, points out that the guidelines also give patients some valuable information about lifestyle choices. 
"The new section on nutrition really emphasizes the connection between healthy eating and stroke prevention," Fitzpatrick says. "The guidelines really advocate minimizing sodium intake and following a Mediterranean-type diet that includes vegetables, fruits, whole grains, low-fat dairy, poultry, fish, legumes, olive oil and nuts, and limits sweets and red meats." 
Fitzpatrick also points out that the guidelines recommend a sleep study to detect sleep apnea might be considered for patients who have suffered a stroke. Sleep apnea has a high prevalence among stroke patients or those who have suffered TIA, and is associated with greater risk for both. 
The new guidelines, Fitzpatrick says, give some very specific clinical information such as medication guidelines and medical test suggestions. But, she stresses that patients can empower themselves by taking a look at the new set of recommendations. 
"Sometimes, the importance of a nutritious diet, exercise and an overall healthy lifestyle isn't emphasized enough in looking at ways to prevent stroke," Fitzpatrick says. "It's very good news that official guidelines are pointing out the healing and preventative powers of healthy living." 
Fitzpatrick also said that 80 percent of strokes are preventable, and that most of the same methods for preventing an initial stroke hold true for prevention of stroke, or TIA, recurrence. 
She adds that following tips from the National Stroke Association and the Centers for Disease Control and Prevention are a good way to decrease your chance of stroke and TIA. Some of these recommendations include:
Know and control your blood pressure
Stop (or don't start) smoking
Minimize alcohol use
Know and control your cholesterol levels
Control diabetes
Manage your exercise and diet with the help of your physician
Related Posts
Comments
About the Author
Nate Llewellyn, health enews contributor, is a manager of public affairs at Advocate Medical Group. Nate began his career as a journalist and builds daily on his nearly 20 years of writing experience. He spends most of his free time following his wife to their two sons' various activities.