New approach to detecting transplant rejection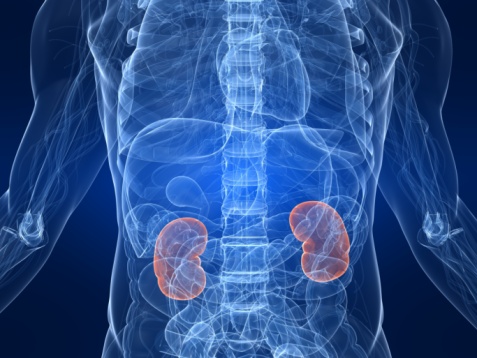 Kidney transplantation is a lifesaving surgery, but one that comes with risks. The kidneys must be closely monitored to ensure they are healthy and the patient's body does not reject the new organ.
A recent study looked at a new, post-transplant monitoring technique that could drastically reduce the time it takes to determine if a patient's body will reject a transplanted organ.
The study, published in the June issue of the journal PLoS Computational Biology, involved taking blood samples from 18 kidney transplant patients nine times prior to surgery and daily for one week post-surgery. Researchers from the University of Leeds then analyzed the blood samples by combining a large amount of variables into a single number that could help predict at any given time if a transplanted kidney might be rejected.
"It is a bit like measuring GDP in the economy: a single number quantifying a huge amount of complex activity and allowing you to understand the dynamics of the system," said Dr. Sergei Krivov, lead study author, in a statement. This "big data" analysis enabled researchers to determine in advance whether or not a transplanted kidney might malfunction after only two days post-surgery, giving physicians the opportunity to intervene more quickly than usual and possibly save the organ.
"This particular study involves serial blood testing, and hopefully, will eventually be refined so a single blood test can be used at any time after the transplant for accurate diagnosis," says Dr. Deepak Mital, kidney transplant surgeon and program director at Advocate Christ Medical Center in Oak Lawn, Ill. Similar tests are also being developed to test urine samples in kidney transplant recipients. These tests are not invasive like blood tests and can help diagnose both rejection and viral infections, Dr. Mital explains.
Dr. Mital stresses that while issues can arise, most transplants are highly successful.
"At one year post-transplant with a living donor, the kidney works in 95 percent of patients," he says. "The success rate at one year for deceased donor transplants is 89 percent."
While transplant success rates are high, rejection does occur when the patient's immune system tries to destroy the new organ.
"Patients who are non-compliant with their anti-rejection medicines are at a high risk for rejection. This behavior is commonly seen in teenagers and young adults who do not take these critical medicines as prescribed," Dr. Mital says.
He also explains that rejection can be caused by presence in the recipient of anti-donor antibodies, formed when the patient has had a previous transplant or blood transfusion or when a woman becomes pregnant.
Dr. Mital advises transplant recipients to keep their new kidney healthy by complying with their follow-up schedule, staying hydrated, taking the anti-rejection medicines on time, managing pre-existing conditions and avoiding smoking and excessive alcohol consumption.
With the United Network for Organ Sharing's (UNOS) database reporting more than 100,000 people currently on the kidney transplant waiting list, Dr. Mital offers the following tips to prevent kidney disorders and, hopefully, avoid a future transplant and possible years-long wait:
Have your blood pressure and blood sugar measured regularly. Early detection and management of hypertension and diabetes, the two most common causes of kidney transplants in the United States, are important in avoiding kidney problems.
Maintain a healthy weight and body mass index of less than 30 with diet and exercise.
Stay hydrated to help your kidneys function properly.
Related Posts
Comments
About the Author
Julie Nakis, health enews contributor, is manager of public affairs at Advocate Children's Hospital. She earned her BA in communications from the University of Iowa – Go Hawkeyes! In her free time, she enjoys spending time with friends and family, exploring the city and cheering on the Chicago Cubs and Blackhawks.