Whooping cough and shingles still a problem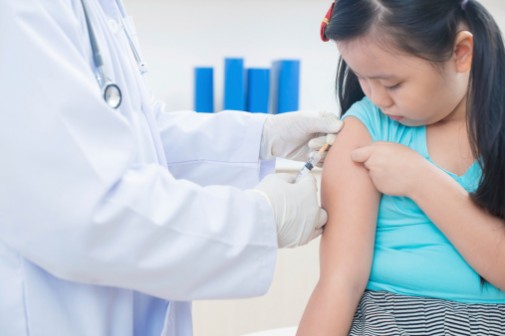 Just two years ago, the Centers for Disease Control and Prevention reported 48,277 cases of pertussis, known as whooping cough, the most number of cases in the United States since 1955. When it comes to shingles, the numbers are even worse. One out of three Americans will develop it during their lifetime with the risk increasing as you get older, according to the National Institute of Neurological Disorders and Stroke (NINDS).
You may have seen the commercials on public and cable television educating people on the ailment and banners at pharmacies advertising shingles shots, just as they would flu shots in the fall. "It's not surprising that shingles and pertussis are on the rise. People don't go to the doctor regularly as adults, so they go decades without having new booster shots," says Dr. Julie Taylor, family medicine physician at Advocate Trinity Hospital in Chicago. "The shots they had when they were young have all worn off."
Shingles is an outbreak of rash or blisters on the skin that is produced by the same virus that causes chickenpox; the varicella zoster virus. The first sign of singles is often burning, tingling pain and sometimes numbness in one particular location on one side of the body, Dr. Taylor says.
Fluid-filled blisters then arrive on the body and it can be contagious. Scars can last for several weeks to a month, but the biggest discomfort isn't the itching as much as some who experience extreme pain, she says. Unlike chicken pox, if you had singles before you are more likely to contract it again.
In 2006, the Food and Drug Administration approved a VZV vaccine and the CDC does recommend those 50-years or older receive the vaccination. "Sometimes it is difficult to convince people to take the vaccine because it hasn't been in everyone's consciousness, like the flu vaccine or tetanus or tuberculosis vaccines," Dr. Taylor says.
Researchers found that giving older adults the vaccine reduced the expected number of later cases of shingles by half. Shingles can be very serious for those with decisively weakened immune systems like those affected with HIV or cancer.
Whooping cough is described as fits of coughing due to pertussis infection that can last longer than 10-weeks, giving you the sense you are in the middle of a Dust Bowl documentary. It is sometimes called the 100-day cough and is a very serious respiratory infection caused by the pertussis bacteria.
The TDap vaccine protects against whooping cough. Symptoms are very similar to the common cold such as runny or stuffed up nose, sneeze following by severe and continuous coughing for weeks. The disease is most dangerous for babies and young children.
From 2000 through 2012, there were 255 deaths from whooping cough reported in the U.S., according to the NINDS. Almost all of the deaths (221 of the 255) were babies younger than 3 months. "We vaccinate children when they are little because if a two-month-old baby gets pertussis, it is life threatening," Dr. Taylor says. "Now adults have to understand that vaccination is not just for children. Many adults haven't gotten a pertussis booster shot since they were 14."
Related Posts
Comments
About the Author
health enews staff is a group of experienced writers from our Advocate Aurora Health sites, which also includes freelance or intern writers.