What to expect in orthopedic surgery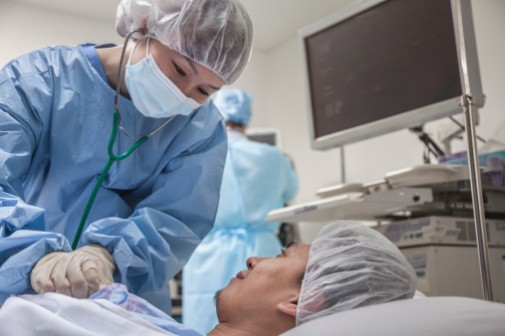 Preparing for surgery can be scary. But knowing an experienced team is going to care for you can provide some sense of relief amid the anticipation.
"When people come into the hospital, we expect them to be anxious," says Marge Kearney, a clinical nurse specialist in the orthopedics unit at Advocate Good Samaritan Hospital in Downers Grove, Ill. "Many people have never been in a hospital before. So we want to meet them where they are. We really strive to make them feel comfortable, to make them at home, and to let them know they are the most important thing in our day."
A care team generally includes the doctors, typically a surgeon and primary care physician, and nurses, including a nurse navigator who serves as the patient's frontline caregiver, a care manager and a clinical nurse specialist who cares for patients with a complex case or medical history.
Orthopedics, or orthopedic services, is the medical specialty that involves the treatment of the musculoskeletal system, which is made up of your body's bones, joints, ligaments, tendons and muscles. This includes any number of medical problems that can affect the bones, joints, ligaments, tendons and muscles.
Surgical procedures used in the treatment of orthopedics can include:
Arthroscopic surgeries
Bunion-ectomy and hammer toe repair
Cartilage repair or resurfacing procedures
Cartilage surgery to knee
Fracture care
Joint replacement (arthroplasty)
Ligament reconstructions
Repair of torn ligaments and tendons
Spine surgery, including discectomy, and spinal fusion
And many newer orthopedic services procedures include minimally invasive surgery techniques, advanced external fixation, and the use of bone graft substitutes and bone-fusing protein.
Most people return home shortly after orthopedic surgery. After being discharged, it's important for patients to stick to their discharge care plans, which could include physical and occupational therapy.
Learn more about what to expect before, during and after orthopedic surgery by watching this video.
Related Posts
Comments
About the Author
Lisa Parro, health enews contributor, is a content manager for Advocate Health Care and Aurora Health Care. A former journalist, Lisa has been in health care public relations since 2008 and has a master's degree in journalism from Northwestern University. She and her family live in Chicago's western suburbs.