Just thinking of your partner can relieve stress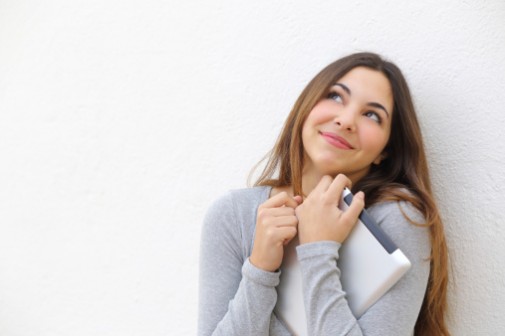 Results from a new study may have you re-think who or what you think about when you are feeling stressed.
The study, published in the journal Psychophysiology, surveyed 183 people looking at their blood glucose levels during stressful time periods. Then researchers asked them to think about their present significant other/partner.
Led by Sarah Stanton, a graduate psychology student at Western University in Canada, researchers found that glucose levels were raised when a person thought of their partner rather than just a friend or a day to day task, which levels then dropped. They also found participants mood were instantly raised for a short period of time when thinking of their significant other.
Researchers say these levels are in direct correlation with the creation of "good stress" or "eustress" and can also increase energy.
"Essentially, love gives you a 'rush' both physically and psychologically," Stanton said in a press release. "The 'stress' of love is linked with positive emotions, not negative emotions of any kind."
Other studies have pointed out the connection between positive feelings and thoughts with mental health and illnesses.
Researchers point out that these positive factors don't just occur with new relationships, but also can affect those who are in long-term relationships, too.
Stanton and team said the linkage between glucose levels and a happy disposition is one of the first of its kind that shows indication of increased "eustress" produced from a partner.
Researchers hope their conclusions can help psychologists better comprehend relationships.
So next time you are feeling down or stressed, stopping to think about your partner could boost your spirits. Worth a try, right?
Related Posts
Comments
About the Author
Sarah Scroggins, health enews contributor, is the director of social media at Advocate Health Care and Aurora Health Care. She has a BA and MA in Communications. When not on social media, she loves reading a good book (or audiobook), watching the latest Netflix series and teaching a college night class.