Study links medications to greater number of fatal allergic reactions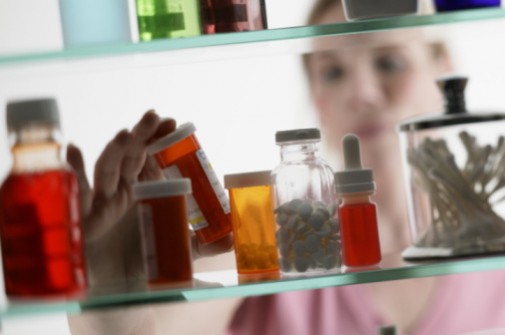 Although medications are designed to cure diseases and save lives, a new study published in the Journal of Allergy and Clinical Immunology points to medical drugs as the No.1 cause of allergy-related deaths in the United States
The study, led by Dr. Elina Jerschow of the Albert Einstein College of Medicine in New York City, examined U.S. Census data from 1999-2010 is the first of its kind regarding deaths by anaphylaxis, a condition where a severe allergic reaction may cause the throat to swell and make it difficult to breathe.  According to the census data cited in study, allergic reactions to medications accounted for nearly 60 percent of deaths by anaphylaxis in that time frame.
"Anaphylaxis-related deaths have not been well characterized in the US for recent years," Dr. Jerschow said in an October 9, 2014 interview with Senior Journal. "Medications can be dangerous."
From the data, Dr. Jerschow noticed that the number of medication-related deaths has nearly doubled per year between 1999 and 2010 – in the study, Dr. Jerschow posits that this increase may be attributable to an increase in the administration of medications stemming from more advanced diagnosis techniques.  The study also pointed to antibiotics as the type of drug most often linked to the deaths in cases where the fatal medication could be identified.
The information uncovered in this study marks a departure from commonly held cultural beliefs that food allergies are primary cause for death by anaphylaxis; in fact, food allergies accounted for only 6.7 percent of fatalities in the study, trailing behind venom from animals or insects at 15.2 percent and medication at 58.8 percent.
While this new information about the potential danger of an allergic reaction to medication may be a wake-up call to some, according to the American Academy of Allergy Asthma & Immunology, there are actions patients can take to reduce their risk of a fatal allergic reaction:
Get tested. The only way that you can know if they are at risk for an allergic reaction before actually experiencing symptoms is to have a battery of allergen tests done by an allergist or immunologist.
If you are diagnosed with a medication allergy, be sure to inform all caregivers and keep that information on hand in case you have to receive medication. Also, learn about the alternatives to trigger medication and consult your doctor about alternatives.
In the case of an allergic reaction, act quickly. The sooner a reaction is addressed, the less damage it will do.
With proper preparation coupled with an increased perception of the potential dangers of anaphylactic reactions, caregivers like Dr. Jerschow are confident that the number of accidental deaths can be reduced in the near future.
"We hope these results bring increased awareness of the need for a better understanding of anaphylaxis deaths," Dr. Jerschow said.
Related Posts
Comments
About the Author
health enews staff is a group of experienced writers from our Advocate Health Care and Aurora Health Care sites, which also includes freelance or intern writers.