An NBA thumb injury?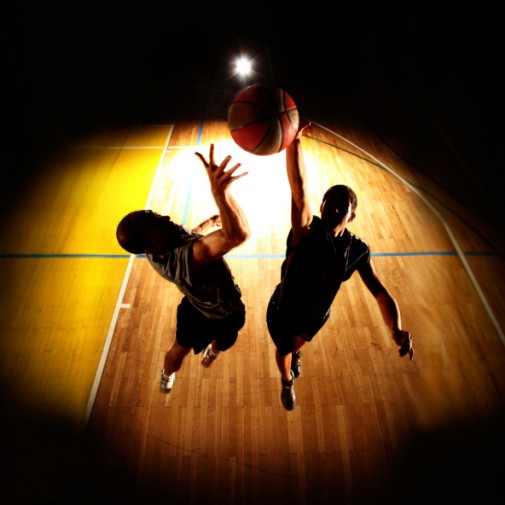 Here are just a few facts on what exactly this type of injury is and how it can happen.
What happened to Jimmy Butler's thumb?
Dr. Kazaglis: Jimmy Butler injured his left thumb Oct. 19 in a preseason game against the Charlotte Hornets, which caused him to miss some time. According to the Chicago Bulls, he had an MRI on Oct. 21 that confirmed "sprained thumb ligaments." His return to the team was listed as "day-to-day," but he recently returned to the line-up with a wrap around his thumb. He was initially listed as out for two to four weeks.
What is a thumb ligament? What is a strain?
Dr. Kazaglis: A ligament is a structure that attaches two bones together. In the thumb, there are a complex of ligaments that stabilize the thumb to the rest of the hand. The ulnar collateral ligament of the thumb is the prime stabilizer of the metacarpophalangeal joint (or knuckle) of the thumb. When this ligament is torn, the thumb deviates outward or radially when pinching with the thumb and index finger.
Is there a more common name for thumb ligament injuries?
Dr. Kazaglis: It can also be known as a "gamekeeper's thumb." The eponym "gamekeeper's thumb" comes from the practice of early European gamekeepers who used to kill game by grabbing it by the neck between the thumb and index finger. Over years, the ligaments would stretch, leaving the gamekeepers with chronically unstable thumbs. This condition is perhaps one of the first "work-related" injuries.
How do you suffer a gamekeeper's thumb?
Dr. Kazaglis: A fall on an outstretched hand. It commonly happens to skiers when the thumb gets pulled away from the body when they fall while holding a ski pole.
How do you treat gamekeeper thumb?
Dr. Kazaglis:  With complete tears, surgery is often needed because the ligament gets trapped behind muscles. With incomplete tears (or strains), the thumb is splinted until swelling, pain and tenderness have subsided. This often can take six to eight weeks, especially with a sport like basketball, where the thumb is stretched to hold the ball.
Since the injury, Butler has returned to play.
Related Posts
Comments
About the Author
Dr. Jeffrey Kazaglis is an orthopedic surgeon on staff at Elgin-based Advocate Sherman Hospital who completed 22 years of military service. Dr. Kazaglis specializes in general orthopedics, fracture care, hand surgery, sports medicine, joint reconstruction and arthroscopic surgery of the hip, knee, ankle, shoulder, elbow and wrist. He lectures extensively on knee and shoulder problems with a focus on sports injuries.