How lung screenings save lives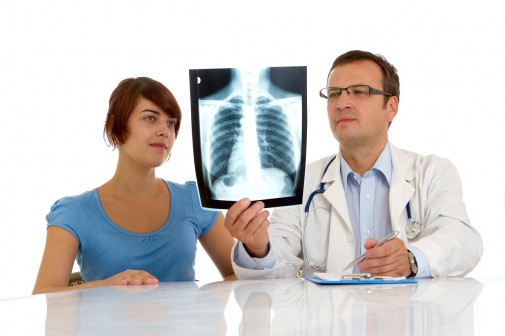 November is National Lung Cancer Awareness Month. This cancer is the leading cause of cancer deaths, but a simple screening could save the life of a smoker. The New England Journal of Medicine reports that a low-dose computed tomographic screening, more commonly called a CT scan, is making a difference in identifying lung cancer earlier.
Screening increases the likelihood of detection since patients usually don't have symptoms until the cancer is already at an advanced stage. In fact, results from a recent national lung screening trial showed a 20 percent reduction in lung cancer deaths with the screening.
So who should be screened annually?
A person between the ages of 55 and 74 years, who's a current or former smoker with a more than 30-packs-per-year history of smoking, and who quit smoking less than 15 years ago
A person less than 50 years old, who's a current or former smoker with a more than 20-packs-per-year history of smoking, and one additional risk factor.  Additional risk factors include radon exposure, occupational exposure, history of smoking-related cancer, family history of lung cancer, or history of lung disease.
Screenings should be discontinued once a person has not smoked for 15 years or develops a health problem that substantially limits life expectancy or the ability or willingness to have curative lung surgery.
"Just a few months after starting our lung screening program at Advocate Lutheran General Hospital, we identified two individuals who had lung cancer on their low-dose CT scans," says Dr. Axel Joob, a cardiovascular and thoracic surgeon at the Park Ridge, Ill. hospital.
"Because of our ability to quickly intervene, we are very optimistic about their prognoses," he says. A lung screening costs $200. It includes both the CT screen and a follow-up appointment with a physician. The results are reviewed by an expert panel who discuss the findings, Dr. Joob says.  
Currently lung cancer screenings are not covered by insurance. But those who are identified with earlier stage lung cancer feel it is well worth the price.
Related Posts
Comments
About the Author
Evonne Woloshyn, health enews contributor, is director of public affairs at Advocate Children's Hospital. Evonne began her career as an anchor and reporter in broadcast news. Over the past 20 years, she has worked in health care marketing in both Ohio and Illinois. Evonne loves to travel, spend time with family and is an avid Pittsburgh Steelers fan!