Cutting carbs may help fight colon cancer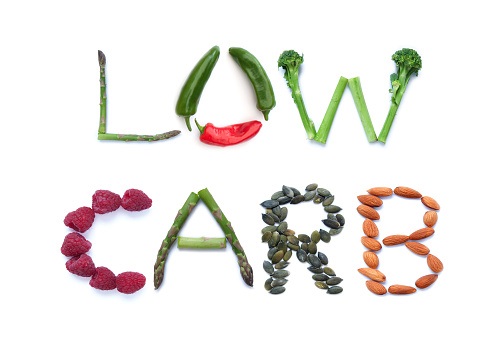 A recent study suggests that what you eat may affect your chances of successfully fighting colon cancer. According to the American Cancer Society, colon cancer is the second leading cause of cancer-related death in the U.S. An estimated 50,000 people will die from the disease in 2015.
This study was one of the first to look at the impact of specific nutrients on the chances of colon cancer recurring. The researchers found that people treated for Stage 3 disease, in which tumor cells have spread to lymph nodes, had greatly increased chances of dying or experiencing a recurrence if they ate a diet full of carbohydrates, or carbs, that cause spikes in blood sugar and insulin.
The researchers found that the patients who consumed the most carbs and foods with high glycemic loads — a metric that indicates how much a food will raise blood sugar — had an 80 percent greater chance of dying or having a recurrence during the seven-year study period than those who had the lowest levels.
Even though the study was observational and did not find an absolute cause and effect, physicians and other experts do believe that insulin may play a crucial role in the recurrence of colon cancer.
"People with a history of Type 2 diabetes or elevated levels of some markers related to insulin production have been proven to have an increased risk of colon cancer," says Dr. Constance Pietrzak, a board certified gastroenterologist on staff at Advocate South Suburban Hospital in Hazel Crest, Ill. "The high levels of insulin may fuel the growth of cancer cells and prevent programmed cell death in cancer cells that have spread."
In this study, the researchers looked at more than just carbohydrate and sugar intake, also analyzing glycemic measures.
The glycemic index, a popular nutritional metric, is the rate at which carbohydrate-containing foods raises a person's blood sugar.  And, the glycemic load is how a standard serving of a food affects the blood sugar level. A glycemic load of ten or less for a food is generally considered low, while 20 or more is high.
This study showed that glycemic load and total carbohydrate intake were the best predictors of cancer mortality and recurrence.  Results also indicated that this link was strongest in people who were overweight or obese.
Despite the study's finding, Dr. Pietrzak says that all carbs are not bad, or that people should avoid sugar, all together.
"Different carbs and sugars lead to different responses in your body," she says. "I think people should focus on a well-balanced diet and on eating food with low glycemic loads to minimize spikes in blood sugar."
According to Dr. Pietrzak, a healthy, low-glycemic load diet would include:
Fiber-rich fruits and vegetables, like carrots, green peas, apples
Garbanzo, kidney, pinto, soy, and black beans
Lentils
Cashews and peanuts
Cereals made with 100 percent bran
Whole-grain breads like barley, pumpernickel, and whole wheat
Whole-wheat tortillas
Tomato juice
Related Posts
Comments
About the Author
Nate Llewellyn, health enews contributor, is a manager of public affairs at Advocate Medical Group. Nate began his career as a journalist and builds daily on his nearly 20 years of writing experience. He spends most of his free time following his wife to their two sons' various activities.