Are women undergoing unnecessary hysterectomies?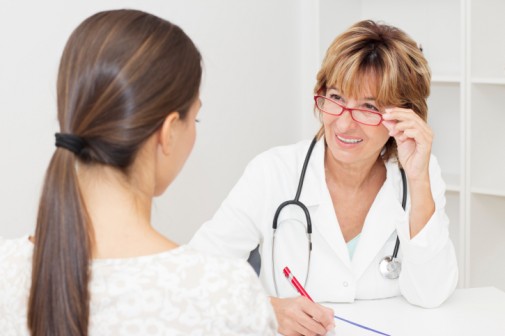 A popular surgery for women may not always be necessary, says a new study.
Researchers at the University of Michigan report that one in five women who underwent a hysterectomy could have avoided going under the knife with an alternative treatment.
Study leaders analyzed more than 3,300 medical records of women who received hysterectomies for benign conditions including uterine fibroids, endometriosis and pelvic pain. From the women's records, they looked at whether there was documentation that the woman was talked to about or tried non-surgical treatment options before the hysterectomy. Research revealed that nearly 38 percent of women never received an alternative treatment before their surgery.
The study, published in the American Journal of Obstetrics and Gynecology, also reported an interesting trend. The younger the woman was, the more likely they were to have made an attempt at other treatment options. Only 56 percent of women aged 50 or above tried another route before surgery, compared to the nearly 68 percent of women under 40 who did.
While women under 40 years old were more likely to first undergo non-surgical options, they also presented the highest rate of unsupportive pathology, which was classified as women undergoing a hysterectomy without specific conditions being reported such as fibroids.
"This study provides evidence that alternatives to hysterectomy are underutilized in women undergoing hysterectomy for abnormal uterine bleeding, uterine fibroids, endometriosis, or pelvic pain," Dr. Daniel M. Morgan, senior investigator of the study, said in a press release.
For women who have tried alternative treatments and need to move forward with undergoing a hysterectomy, there is a minimally invasive surgical option. The robotic da Vinci Surgery System® can now be used to supplement a laparoscopic surgery.
"In the old days, when a women needed to have a surgery, such as a hysterectomy, the physician needed to make a six to eight inch incision and recovery in the hospital was about 2 days with a six to eight week recovery. However, nowadays, we can use this type of procedure in a more minimally invasive fashion," said Dr. Kenneth Finkelstein, urogynecologist at Advocate Christ Medical Center in Oak Lawn, Ill.
The da Vinci Surgery System® is now able to do complex surgeries without the large incision. Typically, patients are only in the hospital for 24 hours and return to normal activity in two to three weeks, describes Dr. Finkelstein. Learn more about this minimally invasive surgery option for women here.
Related Posts
Comments
About the Author
Julie Nakis, health enews contributor, is manager of public affairs at Advocate Children's Hospital. She earned her BA in communications from the University of Iowa – Go Hawkeyes! In her free time, she enjoys spending time with friends and family, exploring the city and cheering on the Chicago Cubs and Blackhawks.