Skin deep device gives a life-saving jolt to the heart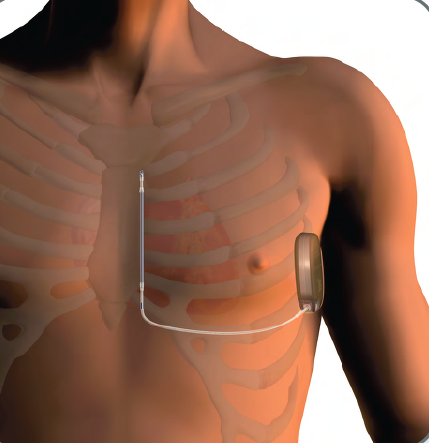 After Edward Baldinger, 67, of Des Plaines, had a heart attack, his doctor told him he was at risk of sudden cardiac arrest – a rapid heart rhythm that stops the heart's ability to pump blood. Since this condition is a "silent killer," with few warning signs, Baldinger needed an implanted device that would shock his heart back into normal rhythm when necessary.
For years patients' lives have been extended by implementing transvenous implantable defibrillators, which were connected to the heart with one or two lead wires. Instead of implanting a transvenous device, Dr. Raymond Kawasaki, a heart rhythm specialist with the Advocate Heart Institute at Advocate Lutheran General Hospital in Park Ridge, Ill, recommended an innovative device, implanted only skin deep, which would shock Baldinger's heart back into normal rhythm without touching the heart.
The subcutaneous implantable defibrillator  consistently monitors a patient's heart – ready to deliver treatment if sudden cardiac arrest strikes. Advocate Lutheran General Hospital is one of the first hospitals in the nation to offer this breakthrough heart procedure.
"This procedure eliminates the risk of scarring the veins, lowers risk of infection, and most importantly doesn't touch the heart," said Dr. Kawasaki. "The system's design is an important new alternative to protect patients from sudden cardiac arrest without having to pass wires into the heart to deliver treatment. It's an alternative to traditional methods, especially for patients who may have blocked veins in the shoulders, a history of an infected device, cancer or a young patient who will need the device for the rest of their lives."
Baldinger says he went through a few months of cardiac rehab and he's feeling great. "The device is very small, and I became used it after a few days. I don't even know it's there anymore. I just know it will shock my heart if necessary and save my life, "says Baldinger.
Most episodes of sudden cardiac arrest are caused by the rapid and/or chaotic activity of the heart known as ventricular tachycardia or ventricular fibrillation.
According to Boston Scientific, the device manufacturer, more than 2,000 devices have been implanted in patients around the world to date.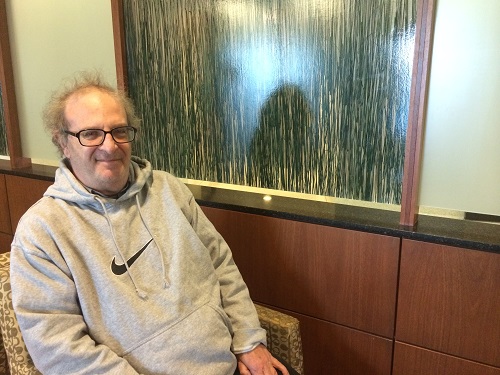 Do you know your risk for heart disease? Take our heart risk assessment here. If you are at high risk, see one of Advocate Heart Institute's cardiologists within 24 hours.
Related Posts
Comments
About the Author
Sonja Vojcic, health enews contributor, is a marketing manager at Advocate Health Care in Downers Grove, Ill. She has several years of international public relations and marketing experience with a Master's degree in Communications from DePaul University. In her free time, Sonja enjoys spending time with her family, travelling, and keeping up with the latest health news and fashion trends.