Cardinal George's decision brings attention to hospice care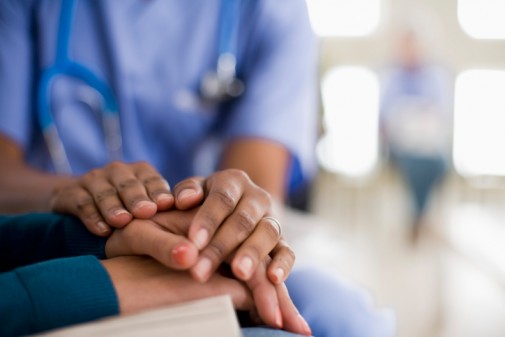 Retired Cardinal Francis George told reporters recently that he'll be focusing on the quality of his end-of-life care, now that his doctors have run out of options for his cancer treatment.
This news comes just weeks after the Archdiocese of Chicago issued a statement indicating doctors stopped George's experimental cancer treatment after determining it had not been effective.
George's decision to focus on quality of life draws attention to the care available to patients who are nearing the end of life. Some health care experts say such discussions often are ignored as our society places great emphasis on treatment and cure. But George's openness about the direction he is taking may make this sensitive subject easier for some to talk about.
"Here is a prominent person in the Catholic Church who people respect, he is being a role model," says Dr. Joann Bennett, a palliative medicine specialist at Advocate Good Samaritan Hospital in Downers Grove, Ill. "Other people may look to him and say yes, when I can't be cured or get better I want to focus on quality of life and symptom management. I want to focus on living the best life, at home if possible, and being as comfortable as possible."
When cure is no longer a goal, many people turn to hospice. Hospice patients no longer receive curative treatment for their underlying disease. Instead, hospice focuses on managing symptoms and providing comfort and support for patients with a life expectancy of months, not years. The goal is to support the patient and his family and to focus on helping him live as comfortably as possible for as long as possible.
"The care you get in hospice focuses on living as comfortably as possible," Bennett said. "When you do that you focus on one good day at a time."
When you no longer are seeking curative care, hospice would be appropriate because the focus is on quality of life, says Dr. Paola Smith, medical director for Advocate Hospice.
Both Bennett and Smith say they often are troubled when curative options no longer are available and a patient is told "nothing more can be done." That's because while a cure is no longer an alternative, quality-of-life options remain.
"The point is there is always something you can do," Smith says. "You're changing the focus from curative to comfort care. We always should be looking at improving quality of life. We should never say there's nothing left to be done."
Related Posts
Comments
About the Author
Kathleen Troher, health enews contributor, is manager of public affairs and marketing at Advocate Good Sheperd Hospital in Barrington. She has more than 20 years of journalism experience, with her primary focus in the newspaper and magazine industry. Kathleen graduated from Columbia College in Chicago, earning her degree in journalism with an emphasis on science writing and broadcasting. She loves to travel with her husband, Ross. They share their home with a sweet Samoyed named Maggie.