Choking on food could be a sign of an allergy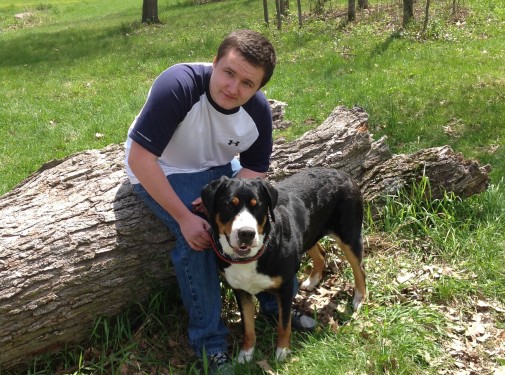 Since the time he was just a year old, Brian Scott would choke on food. "Sometimes, I eat a meatball or a chicken nugget and a piece of meat gets stuck and I just cannot get it up or swallow it. It feels like it's in my chest. I keep trying to cough it out but it's not working. It just sits there," says the now 15-year-old.
His mother, Cathy knew something was wrong from the beginning. "It was a gut instinct. I took him to several doctors when he was little and no one could figure out exactly what the problem was," says Cathy. "We even had his tonsils out. Finally, when he was about 10 years old, we saw Dr. TS. Gunasekaran and he gave us Brian's real diagnoses. It was an allergic condition of the esophagus—Eosinophilic Esophagitis, also known as EoE."
This disease was first discovered over 30 years ago, but doctors have seen it more frequently in the last seven years, according to Dr. Gunasekaran. The exact cause is unknown, but is speculated that food or environmental allergy may be responsible.
For kids with EoE, common symptoms include problems swallowing food, food getting caught in their throat, taking a long time to swallow food and drinking frequently while swallowing, as well as heartburn and stomach pain that does not improve with medication.
These symptoms are caused by certain foods. The most common food allergens are dairy, soy, wheat, egg, seafood (fish and shellfish) and nuts. Allergy evaluation may give us a clue as to the cause, but not always.
"Every patient is different, so it is hard to pinpoint which allergen is causing the problem," says Dr. T.S. Gunasekaran, pediatric gastroenterologist and director of the EoE Program at Advocate Children's Hospital in Park Ridge, Ill.
Treatment for this condition varies.  This includes medications, dietary restrictions and in certain patients endoscopic stretching of the esophagus.
"In Brian's case he received steroids to coat the esophagus. It is delivered through the same inhaler used for asthma, but delivered in a modified way. In Brian's case this worked very well and he is able to eat well," says Dr. Gunasekaran.
If your child experiences similar symptoms, ask your doctor if they may need to be screened for Eosinophilic Esophagitis.
Related Posts
Comments
About the Author
Sonja Vojcic, health enews contributor, is a marketing manager at Advocate Health Care in Downers Grove, Ill. She has several years of international public relations and marketing experience with a Master's degree in Communications from DePaul University. In her free time, Sonja enjoys spending time with her family, travelling, and keeping up with the latest health news and fashion trends.