"50 Shades of Grey" receives more backlash from activists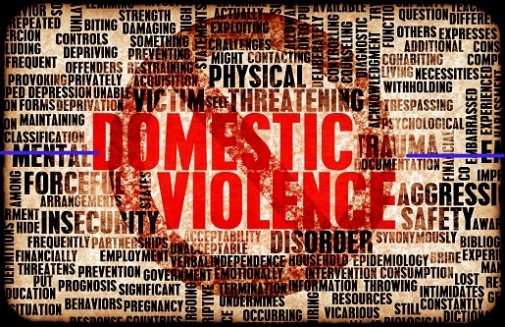 A social media campaign, #50DollarsNot50Shades, urges people to donate $50 to domestic violence prevention efforts instead of spending money to see the blockbuster "50 Shades of Grey" film based on the wildly popular novel of the same name. Similar hashtags, including #50ShadesisAbuse," "boycott50ShadesofGrey" and "sayNoTo50Shades," have also been trending on Twitter.
With Tweets such as "for many women, it's not just fiction" and "why are we romanticizing abusive relationships?", the campaign claims the movie legitimizes abuse against women.
Sarah Katula, a nurse practitioner at Advocate Good Samaritan Hospital in Downers Grove, Ill., and member of the hospital's domestic violence task force, agreed with these sentiments after reading several chapters of the book.
"There is a belief that if we try harder, try to fix it, be kinder, love more, that the victim can change the behavior of someone who is controlling, manipulative and divisive," says Katula. "This is a very bad message to give to young women."
The premise of the book and movie: A college student falls in love with the older, powerful billionaire Christian Grey, who introduces her to kinky sex. Its tagline, "Are you curious?," hints at how this cultural phenomenon has shone a light on the BDSM (bondage and discipline, sadism and masochism) community.
The movie was the number one film when it opened on Valentine's Day weekend, scoring a $94.4 million debut. The book spawned a trilogy that sold over 100 million copies worldwide since Random House started publishing the books in 2012.
Fans include people who see the movie and the book as harmless entertainment. It's become so popular because it follows the familiar "beauty and the beast" formula, according to Katula. Yet she thinks it's anything but harmless.
The message of the book and movie, Katula argues, is that "if the woman is pretty enough, kind enough, 'whatever' enough, she will be able to change the beast into a prince and live happily ever after. This type of thinking is seen often in abuse cases."
One in three women and one in four men have been victims of some form of physical violence by an intimate partner within their lifetime, according to the National Coalition Against Domestic Violence. Katula urges people not to see the movie but instead advocate on behalf of domestic violence victims.
In addition to the Twitter hashtag, there are a number of organizations offering support and resources to those looking to boycott the film. "50 Shades the Pledge," a project of the nonprofit Minnesota Child Protection League, offers an online toolkit (#50ShadesthePledge) for parents to talk to their kids about pornography, abuse and take a pledge against domestic violence.
"I reject the lies of 50 Shades of Grey that violence, humiliation and manipulation are acceptable ways of treating other people," the pledge states. "I reject the lie that it is OK to let others hurt me for their own pleasure. Consent does not make what is always wrong, right."
Related Posts
Comments
About the Author
Lisa Parro, health enews contributor, is manager of content strategy for Advocate Aurora Health. A former journalist, Lisa has been in health care public relations since 2008 and has a master's degree in journalism from Northwestern University. She and her family live in Chicago's western suburbs.