This doctor keeps your heart's electrical system humming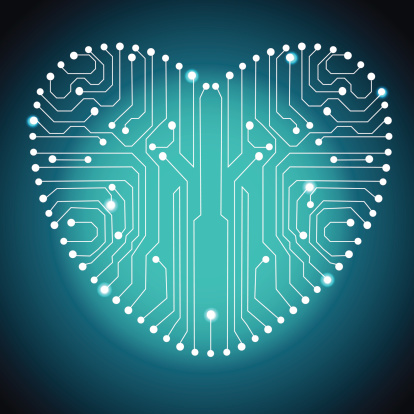 Like a symphony orchestra conductor signaling the start of a performance, your heart doesn't beat without a trigger from its electrical system – the power source that makes a heartbeat happen.
When this vital system has a problem, patients are often referred to a cardiac electrophysiologist—a cardiologist with specialized training who deals with the diagnosis and treatment of heart rhythm disorders.
They focus on your heart's timing, and on diagnosing and treating irregular heartbeats or arrhythmias.
Dr. Harshal Sheth is a cardiologist with the Advocate Heart Institute who is on staff at Elgin, Ill.-based Advocate Sherman Hospital, specializing in cardiac electrophysiology with a focus on rhythm disturbances affecting the heart.
"When I was in medical training, the physiology and interaction on how everything works in the heart jived with my personal interests," says Dr. Sheth on his decision to go into cardiology and electrophysiology. "Being able to see a problem and fix it on a level that really no one else can is an amazing feeling."
Dr. Sheth explains more about the role cardiac electrophysiologists play in heart health, and how technology is changing treatment methods.
How do you educate patients on how their heart works?
I explain the there are three components to the heart – the plumbing (coronary arteries), the pump function and the electric function. All three components are interdependent, and any symptom can involve one or more of those components. It takes a highly specialized team to figure out an effective, individualized strategy.
What is the role of a cardiac electrophysiologist when it comes to heart health?
We play a huge role in heart health. It's a subspecialty that deals specifically with abnormal heart rhythms. We handle ablations, implanting and managing cardiac devices and taking care of patients.  In many of our patients, atrial fibrillation is present, and there are multiple treatment options for that. We work to treat the patient in the most effective manner possible.
How does technology play a role in electrophysiology?
Our treatment methods include exceptional technologies such as 3D imagery that help us understand the physiology of the heart. There is also integrated medication, where we can find the exact spot to a millimeter of an arrhythmias resulting in effective and sometimes curable treatment.
Dr. Sheth is one of more than 350 cardiovascular specialists who perform more than 20,000 heart procedures each year with Advocate Heart Institute. Learn more at AdvocateHeartInstitute.com.
Do you know your risk for heart disease? Take our heart risk assessment here. If you are at high risk, see one of Advocate Heart Institute's cardiologists within 24 hours.
Related Posts
Comments
About the Author
health enews staff is a group of experienced writers from our Advocate Aurora Health sites, which also includes freelance or intern writers.