Smoking while pregnant ups risk of asthma for children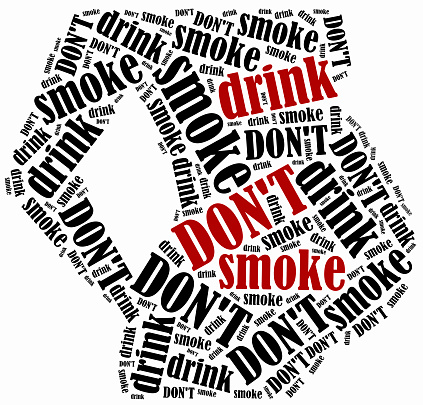 Women who smoke at least five cigarettes a day while pregnant significantly increase their child's risks for asthma when the kids reach school age, according to a recent study.
For years, research has shown that exposing babies to tobacco smoke increases the risk of early childhood asthma symptoms. But, investigators have determined that smoking during pregnancy alone raises the risks of early and persistent wheezing and asthma, independent of their children's exposure to smoke later on.
"Parents should be very aware of the many dangers of smoking during pregnancy and while around children," says Dr. Yazen Joudeh, internal medicine and pediatric physician at Advocate South Suburban Hospital in Hazel Crest, Ill. "And, these study results underscore how smoking while pregnant can have a very serious lasting effect on the quality of your child's life, in the form of asthma."
According to the Centers for Disease Control and Prevention, asthma is a leading chronic illness among children and adolescents in the U.S. It is also one of the leading causes of school absenteeism.
The CDC states that, on average, in a classroom of 30 children, about three are likely to have asthma.
"Asthma is a scary condition for kids to have to deal with – it's chronic, persistent and potentially life threatening," says Dr. Joudeh. "I hope this new research is added motivation for those pregnant women, or women looking to get pregnant, to stop smoking now."
Dr. Joudeh stresses that studies constantly are pointing out the many, various dangers of smoking while pregnant. For example, he cites another recent report that suggests that the central nervous systems of fetuses with smoking moms may not develop at the same rate as fetuses whose mothers who are nonsmokers.
For those who want to quit smoking, many experts agree that people are more successful when they have support, such as calling telephone hotlines, joining stop-smoking groups and/or online quit groups, counseling, nicotine replacement products, prescription medicine to lessen cravings, guide books or encouragement, and support from family and friends.
Dr. Joudeh acknowledges that quitting can be difficult, but is worth the struggle.
"People should not lose hope if they are not successful in quitting smoking the first time," he says. "Most people will require at least three or four attempts before quitting for good. In the end, you and your baby will benefit."
Researchers also found that moms who smoke during the first trimester only, or dads who smoke during a pregnancy, were not related to asthma or wheezing in children.
Related Posts
Comments
About the Author
Nate Llewellyn, health enews contributor, is a manager of public affairs at Advocate Medical Group. Nate began his career as a journalist and builds daily on his nearly 20 years of writing experience. He spends most of his free time following his wife to their two sons' various activities.